Crews remove small plane that crashed into lake in New Smyrna Beach
NEW SMYRNA BEACH, Fla. - Two occupants of a small plane that crashed in New Smyrna Beach early Tuesday evening managed to walk away from the wreckage with minor injuries, according to authorities.
On Wednesday, crews went out to the site to pull the wreckage from the water.
Units with the New Smyrna Beach Fire Rescue arrived at the scene near Luna Belle Lane and N. Airport Rd. just after 6 p.m. on Tuesday. The plane crashed in a lake in the Venetian Bay community.
The two on board the plane were treated for their injuries at the scene. The plane's tail was visible in the middle of the lake.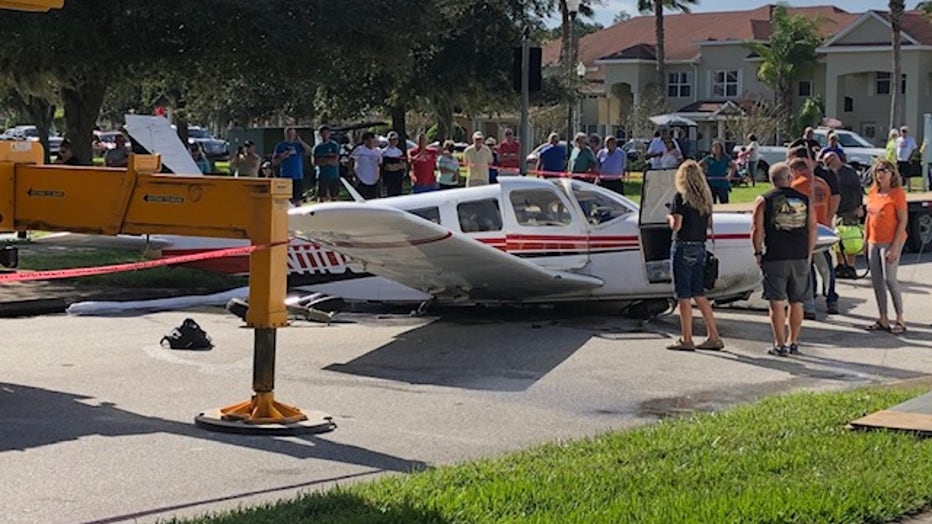 Investigators said the pilot, who was flying into New Smyrna Beach Municipal Airport from Ohio, told them that the plane experienced engine trouble.  Fire Rescue and Beach Patrol officers were able to escort the two occupants to shore on a paddleboard.  
MORE NEWS: Police: Teen girl dies, 2 others hospitalized after apparent overdose
Michael Roberts said he was inside his apartment across from the pond when he heard a loud boom but mistook it for children playing outside.
When he learned it was a plane crash, he grabbed his longboard and jumped into action. 
"Ran down to the lake paddled out, got to the tail fin and I rescued the lady that was hanging on to the tail fin," he explained.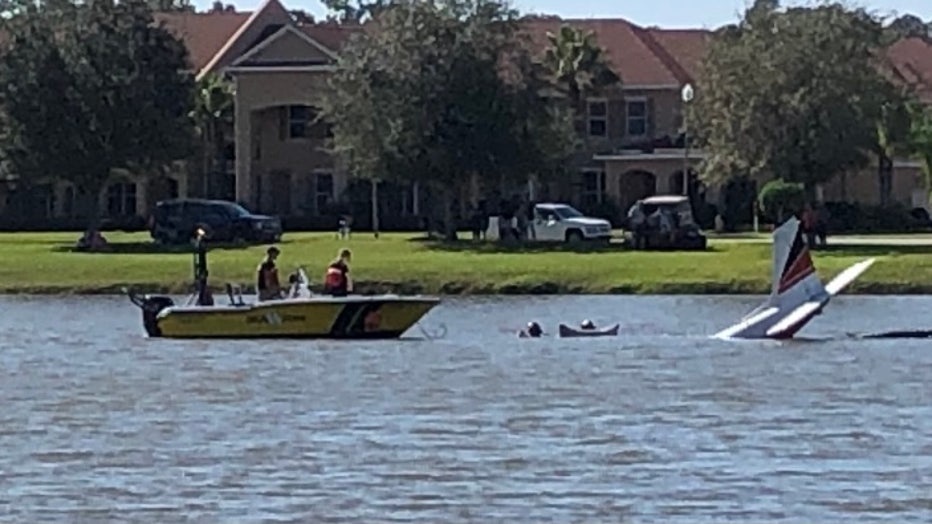 He said the woman was calm as he pulled her to safety. 
"So I put my face where she could talk to me at the nose of the board and I backstroke to shore and talked to her and told her everything was going to be fine. It's OK. I got you," Roberts explained.
FOX 35 spoke to the couple off camera. They said they are grateful for the help and glad they were able to escape without injuries.
Tune in to FOX 35 Orlando for the latest Central Florida news.