Dad warns of 7-year-old daughter's alarming experience on music app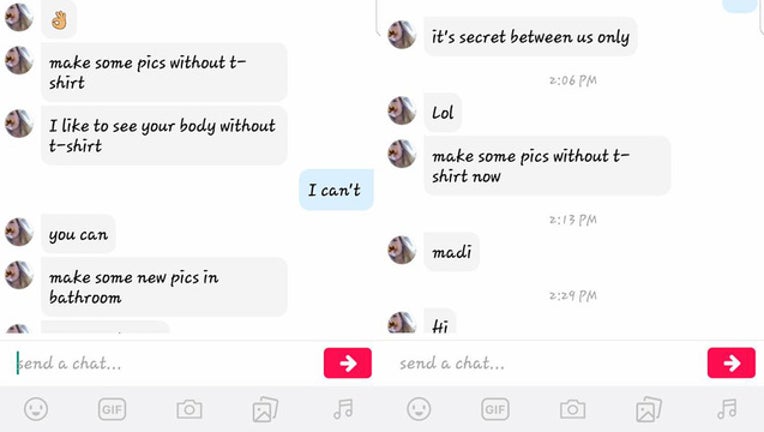 article
STORYFUL - Bradley Frakes, a Batavua, Illinois, resident and father, took to Facebook recently to share a disturbing encounter his seven-year-old daughter had with a stranger on the popular music app musical.ly.
Frakes – who goes by Brad Summer on Facebook – recounted how a stranger asked his daughter for nude pictures of herself on the app.
Screenshots Frakes shared showed how the stranger first asked the girl for her age before requesting the inappropriate snaps.
After Frakes' daughter sent a selfie to the user, the stranger asked her to send "some pics without a t-shirt."
The girl, however, did not comply and instead alerted her parents to the request. Frakes and his wife then took the matter into their own hands and, with the help of the police, were able to track down the predator through an IP address.
Frakes said that the post was "a warning call to others that let their children use this app."