Wanted woman shot by Dade City police officer after fleeing from traffic stop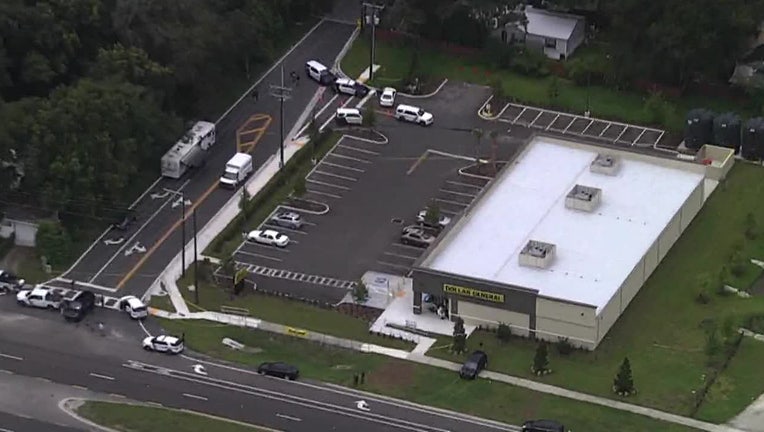 article
DADE CITY, Fla. - A Dade City police officer is on administrative leave and a woman with several warrants is in the hospital after a traffic stop led to shots fired Thursday morning. 
According to Dade City Police Chief James Walters, officers tried to pull over a white Chevy Impala near 8th Street and Whitehouse Ave. in Dade City shortly after 10 a.m. because it had tags on it that belonged on a van. 
Walters says instead of stopping, the Impala drove away and ran several stop signs while fleeing from police. When the vehicle did stop in the area of 14th Street and Martin Luther King Junior Avenue, Walters says officers made contact with the driver, 41-year-old Charnell Tamara Parker.   
Police say Parker doesn't have a driver's license. They say it has been suspended several times in the past and was most recently suspended in 2021. 
READ: Armed carjacking suspect who wanted 'shootout with law enforcement' shot and killed by Pinellas deputies
Police added that the vehicle she was driving was unregistered and the tag did not belong on the car. Parker also has active warrants with one charge out of Sumter County for driving with a license suspended or revoked. She also has a warrant with four charges out of Pasco County for possession of methamphetamine, possession of heroin, possession of marijuana and obstructing, resisting an officer without violence. 
"It is unconscionable to me that anyone would think they could launch a 4,000-pound missile at police officers and not expect there to be consequences and repercussions, but that is exactly what Ms. Parker did to officers of the Dade City Police Department this morning, consequently, resulting in those officers, at least one, discharging a department firearm," Walters stated.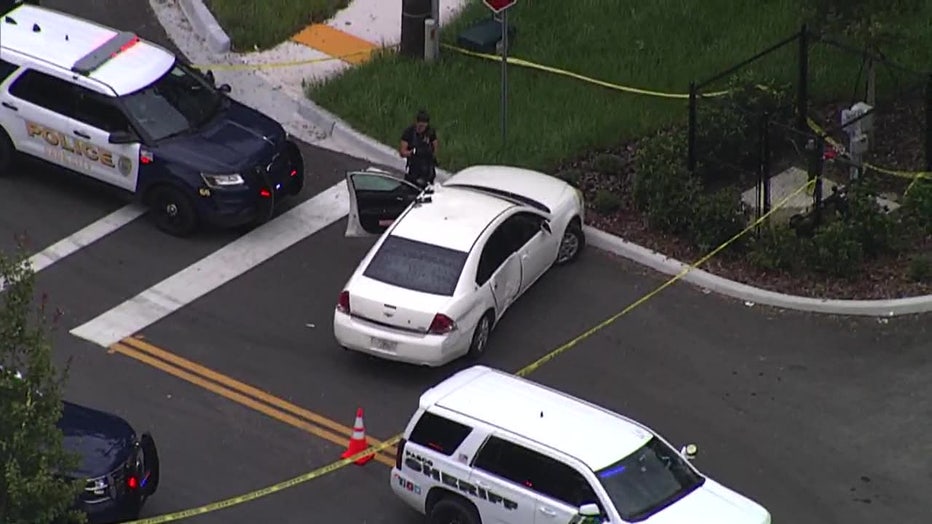 Aerial view of law enforcement officers responding to Dade City officer involved shooting outside Dollar General store
According to Walters, after the shooting, Parker fled north on 14th Street and eventually came to a stop near a Dollar General store. When officers reached her, they learned she had been injured and immediately called for fire rescue assistance and began first aid. 
READ: Pasco County deputy shoots, kills 'gang member' with lengthy criminal background who dragged him 150 feet
She was taken to a hospital and is in stable condition with non-life-threatening injuries.
"Thank God for the men and women of law enforcement that are willing to go do the job and encounter those types of people every single day because there are those people that, if they'll harm a police officer, they'll harm anyone and we see that often in society," Walters stated.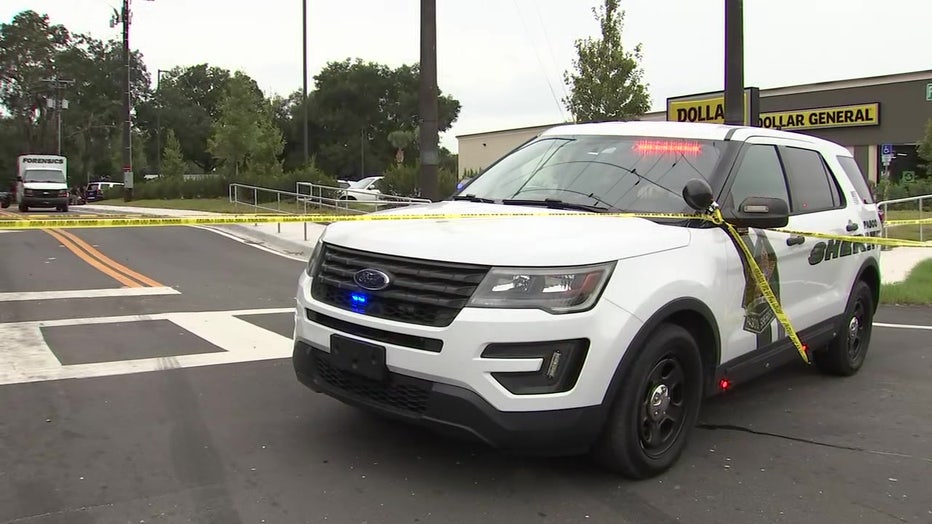 A woman suffered non-life-threatening injuries after being shot by a Dade City police officer following a traffic stop. 
Walters says this is the first officer-involved shooting he can recall in his 27 years with the force.
He added that the officer is upset over the shooting and, per policy, has been placed on administrative leave while the FDLE investigates. 
READ: Has Florida man finally met his match? Meet the equally eccentric Florida sheriffs going after these guys
"Police officers go to work every single day not knowing if they're going to come home. Not knowing if they are going to discharge a firearm but willing to do both of those things - not go home or save a life if they have to and law enforcement is still a profession that values human life and the sanctity of it and being empathetic and any time something like this happens, it's going to take a toll."
Walters says Parker is facing pending charges of aggravated battery on a law enforcement officer, aggravated fleeing and eluding, driving while license suspended or revoked, and non-registered motor vehicle.