Daughter answers to double murder charges in court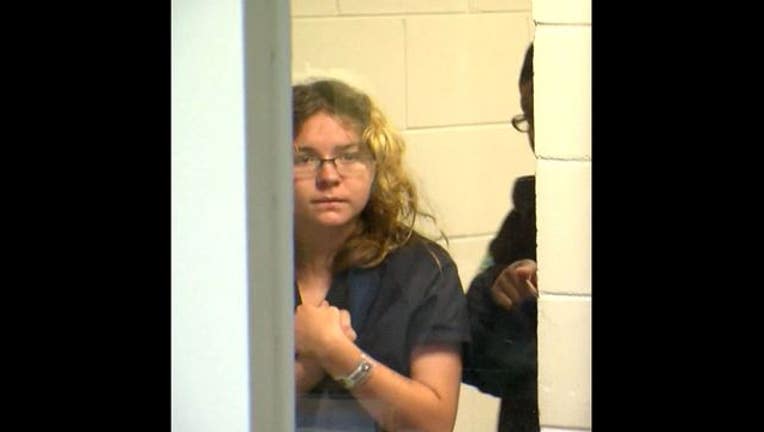 CARROLLWOOD (FOX 13) - Nicole Nachtman, 21, made her first court appearance Saturday morning.
Hillsborough County detectives say she is the suspect in the murders of her mother and stepfather. She is currently detained in Tallahassee where she attended school at Florida State University.
A woman who worked for the Navy Reserves was one of two people found murdered at the home on Fennsbury Drive in Carrollwood Thursday night. Deputies identified the victim as Myriam Dienes, 56.
Dienes had just returned to her home after a weekend of duty when her 17-year-old neighbor heard the gunshots around 9:30 p.m. and found Dienes dead in the driveway.
"The female victim was probably not attacked right on the driveway... maybe in the house, but she ended up there. We don't know exactly how that happened," said Sheriff David Gee.
Several other neighbors heard the gunshots including Lee Reynolds, who lives across the street. "I knew it wasn't fireworks, because fireworks go, 'bing, bing, bing' and this was 'bang, bang, bang," described Reynolds.
Deputies got a search warrant to enter Dienes' home, where they later found the body of a man inside a room. He's been identified as Robert Dienes, 67, the husband of Dienes and stepfather of Nachtman.
"They were a nice couple that worked in their yard and moved here about two years ago," said Reynolds.
Prior to the shooting, deputies had never been called to Dienes' home for any other incident, according to the Sheriff.
Nachtman will be held in Leon County without bond until deputies from Hillsborough County bring her back to face charges.
Nachtman's biological father, Ron Nachtman, told FOX 13 he hasn't seen his daughter since she was 3 years old and said she was a "beautiful little girl."
Nachtman is charged with two counts of first-degree murder with a firearm. Detectives are still investigating.