Deadly crash closed State Road 60 in Bartow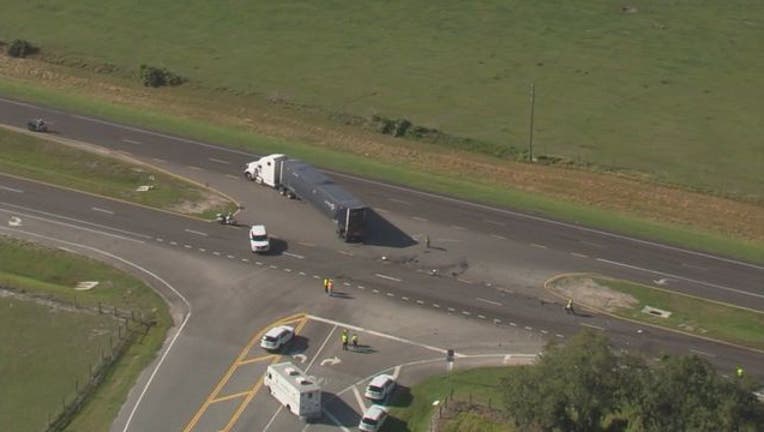 BARTOW (FOX 13) - A fatal crash caused road closures on State Road 60 in Polk County for a few hours.
Deputies are on scene of the two-vehicle crash, which occurred at SR-60 and West Lake Wales Road, between Bartow and Lake Wales. The crash occurred just after 5 a.m. Both directions of the highway were shut down, with the eastbound lanes reopening about two hours later. Westbound lanes reopened by noon.
One person died in the crash, according to the Polk County Sheriff's Office. No other details were provided including the cause of the crash.
Stay with FOX 13 for any updates.