Deputies bust meth lab in Palm Harbor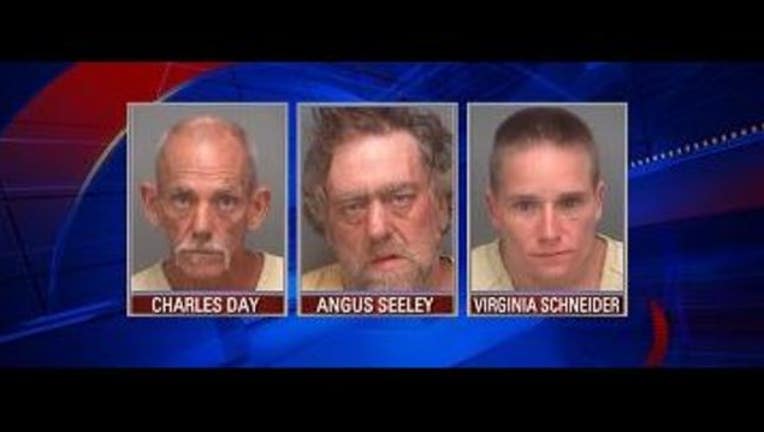 article
Deputies in Pinellas County say they busted a meth lab inside a tractor trailer near the 4700 block of Roberts Road in Palm Harbor.
Two homeless men and one woman were arrested for trafficking and possession of methamphetamine.
Detectives say Virginia Schneider, Angus Seeley and Charles Day admitted to manufacturing meth.
All three were taken to the Pinellas County Jail.