Deputies piecing together double-murder case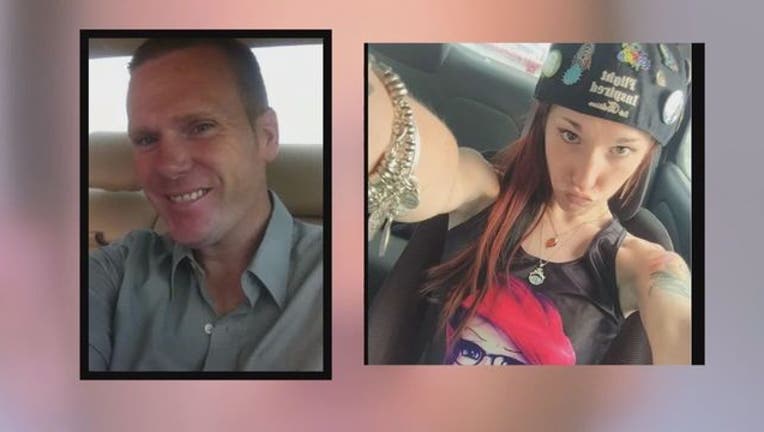 BRADENTON (FOX 13) - On Tuesday, Karl Tuxford left his parent's house with his girlfriend, Jordan Finlon.  Hours later, their bodies were found in separate locations.
"What exactly happened from start to finish, we are starting to get a good idea, but there are some pieces that need to be put together," said Dave Bristow with the Manatee County Sheriff's Office.
Deputies said their deaths are not random acts of violence.
"We are looking at a drug deal that went bad. Apparently really, really bad. It ended up with two people being killed," continued Bristow.
According to an arrest report, deputies got information Finlon stole $800 from Dwayne Cummings.  The report said Cummings' put out a "reward" for Finlon for burglarizing his residence.
Cummings' cousin Fredrick Douglas said they were going to beat her up and "kill the dude."
On Tuesday, the report said, Finlon and Tuxford went to Douglas' home.  They said Cummings showed up with a gun.  The report said Tuxford left looking scared and Finlon could be heard screaming.
Tuxford's body was later found shot five times, once in the head.  Forty minutes later, Finlon's body was found in a secluded area of Palmetto.  She had been stabbed more than 30 times.
"We are still right in the middle of things and there is a lot of investigation to go," said Bristow.
Deputies charged Cummings with two counts of armed kidnapping.  Murder charges are pending.
As for Douglas, he was arrested on a warrant for an unrelated domestic violence charge.  Deputies are still working to connect him to this crime.
"We could always use help from the public especially in a case like this where you had two homicides occur in one afternoon. Anyone with any information please call us," Bristow added.
Anyone with information on the cases should call the MCSO at 941-747-3011 ext. 2519 or Crime Stoppers at 866-634-TIPS.