Deputies search for suspect in Publix thefts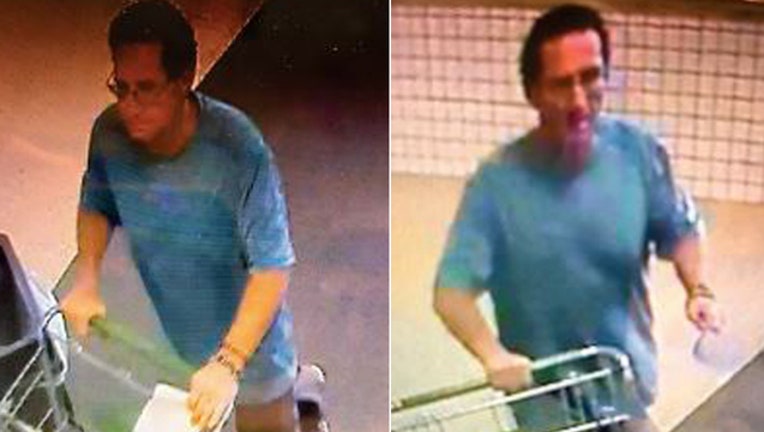 SUN CITY CENTER, Fla. - Deputies are trying to find a thief who who has been targeting people at Publix. 
Deputies say on Oct. 28 around 10:30 a.m. at a Publix in Sun City Center, the suspect stole a woman's purse from her shopping cart as she shopped, removed about $100 from her purse, and fled the store. 
Deputies say the man was described as a white male, 5 feet 8 inches tall and 170 pounds, with black hair and a bald spot, last seen wearing a blue t-shirt with gray sweatpants and black prescription glasses. He was seen fleeing in a white four-door sedan. 
Deputies say this is the same suspect in another theft at the same Publix on November 13. In that case, deputies say he stole $60 cash and credit cards.
Anyone with information about who the suspect is or his whereabouts should call (813) 247-8200 or Crime Stoppers at 1-800-873-TIPS (8477) to be eligible for a reward.