Deputies: Security guard shoots armed man during fight at Tampa lounge
TAMPA, Fla. - Hillsborough County deputies said one person was killed in a shooting at a lounge early Sunday morning.
Deputies and emergency crews were called to the Aqua Lounge at 4203 W. Waters Avenue shortly after 3 a.m.
"When deputies arrived on scene there were several patrons that were in the parking lot," Captain Preston Hollis explained during a morning news conference. "Deputies did come across a patron who was on the ground needing medical attention from a gunshot wound."
According to investigators, a fight broke out in the parking lot after the lounge had closed. 
"The security guards came to help break up that fight, and the patron produced a gun during that time, and the security guard did fire his weapon," said Hollis.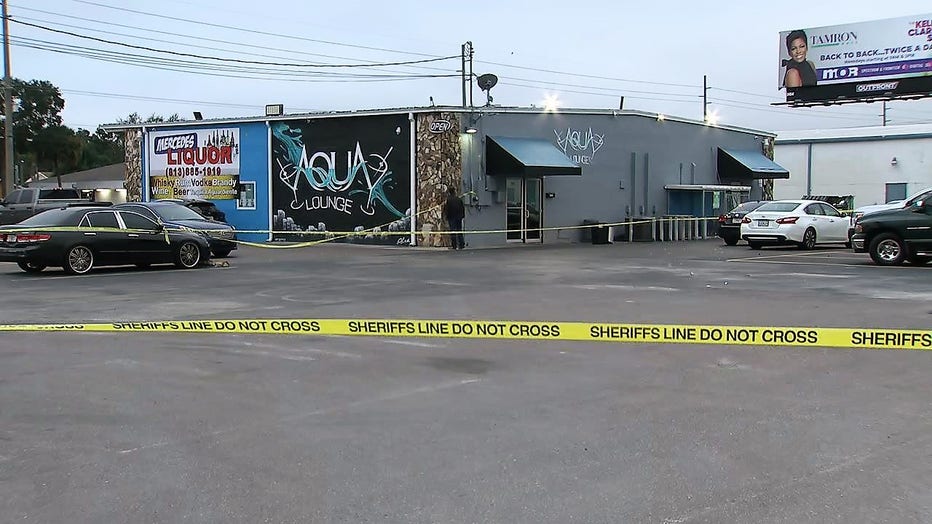 HCSO said the man who was shot was taken to a nearby hospital, where he died. He has not been publicly identified. 
Deputies said the security guard is cooperating and the shooting remains under investigation.