Deputy interrupts 'gruesome' Bradenton stabbing by shooting suspect
BRADENTON, Fla. - A veteran Manatee County deputy was forced to open fire after a domestic dispute over rent turned violent in Bradenton Wednesday morning.
Around 10 a.m. Wednesday, a distinct sound caught the attention of Melanie Bright's boyfriend at their home on 80th Street West off Cortez Road.
"My boyfriend is a Marine and he knows the difference between a firework and a gunshot. He said, 'Who is shooting outside our front door?' and we both went running out," she said.
Outside, Melanie found a chaotic scene.
"There was gunshots being and yelling going on when it happened. 'Put the weapon down, put the weapon down!'" she recalled.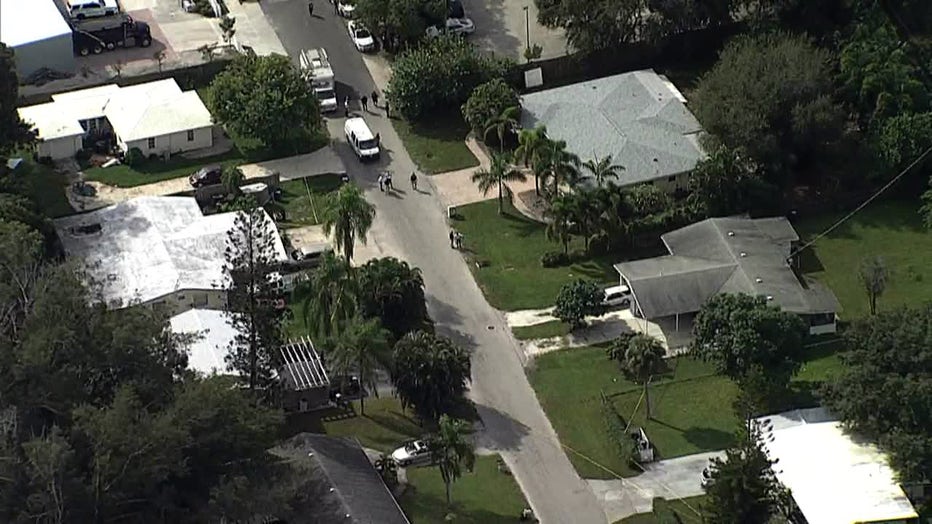 Before that, another woman called 911 to report that her brother was stabbing her boyfriend "to death," according to Sheriff Rick Wells.
Wells said the woman, her brother, and her boyfriend live together and an argument over rent payments had just unfolded.
The responding deputy saw the two men struggling in the carport area of the home. The sheriff says that's when the unnamed suspect turned toward the deputy with a gun and assumed a "shooting stance."
"The suspect raises his hand, turns away from the deputy, turns back to the deputy with a gun, gets into a shooting stance and the deputy fires a few rounds," Wells said.
The deputy shot the suspect several times. Both the suspect and the stabbing victim were hospitalized in critical condition.
"It's a gruesome scene," Sheriff Wells said. "There were several stab wounds to the front and the back of the victim."
The deputy had a minor injury to his elbow.
"This is what we train for and unfortunately this is the world we live in. We know that at any moment, things can change that the deputy was ready, he went from somebody he believed had a knife to someone pointing a gun at him," said Sheriff Wells.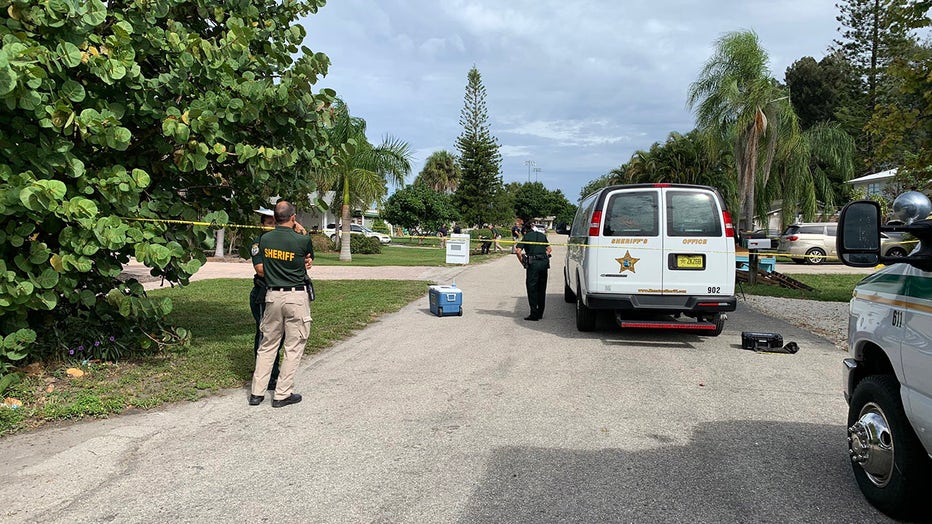 Sheriff Wells said his deputies have been called out to the home "a couple times" for civil matters, including as recently as yesterday.
Wells said the shooting took only seconds to unfold and credited the senior deputy's training for his quick response.
"We're very blessed that the deputy is OK and that no one else was injured," Wells added. "You just don't know what's going to happen. It's 10:01 on a Wednesday morning, not 3 o'clock in the morning on some Saturday night. You always have to be on high alert."