Critics plan rallies after DeSantis administration rejects AP African American studies course
TAMPA, Fla. - Faith leaders from across the state are coming together to fight against Florida's proposal to reject an AP African American studies course.
In a letter sent to a senior director of the College Board earlier this month, the Florida Department of Education (FDOE) said it did not approve the inclusion of the course. The letter said it was because "as presented, the content of this course is inexplicably contrary to Florida law and significantly lacks educational value."
Community leaders gathered for a news conference Monday to push back against those claims.
RELATED: DeSantis administration blocks new African American studies class in Florida public high schools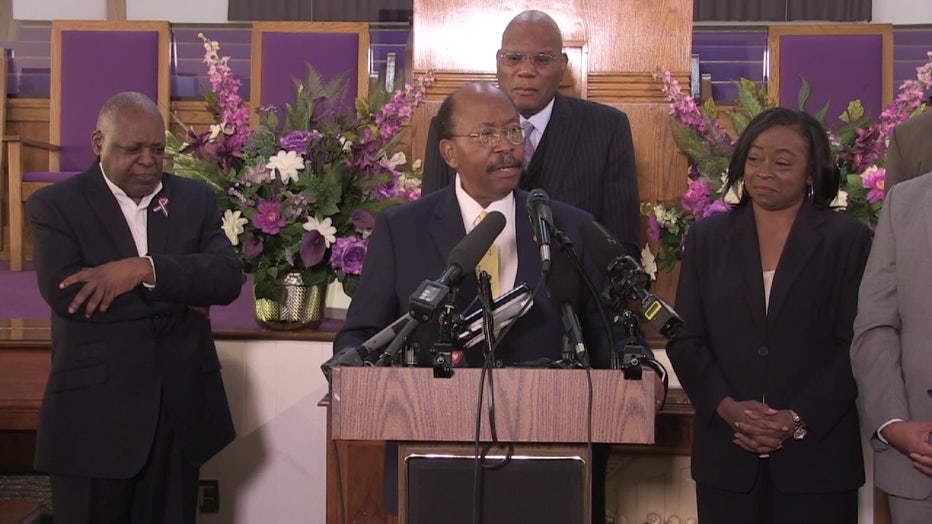 "Black history matters. Black history is not inferior, and Black history does not lack educational value," Rev. R.B. Holmes of Bethel Missionary Baptist Church said.
Governor Ron DeSantis gave examples of the lessons he said did not meet Florida's standards. He said they discuss queer theory and abolishing prisons.
"We want education, not indoctrination," DeSantis said. "If you fall on the side of indoctrination, we're going to decline. So, when I heard it didn't meet the standards, I figured, yeah, they may be doing CRT. It's way more than that. This course on black history, one of the lessons about queer theory."
MORE: Library staff at Florida schools to undergo training related to 'questionable and inappropriate' books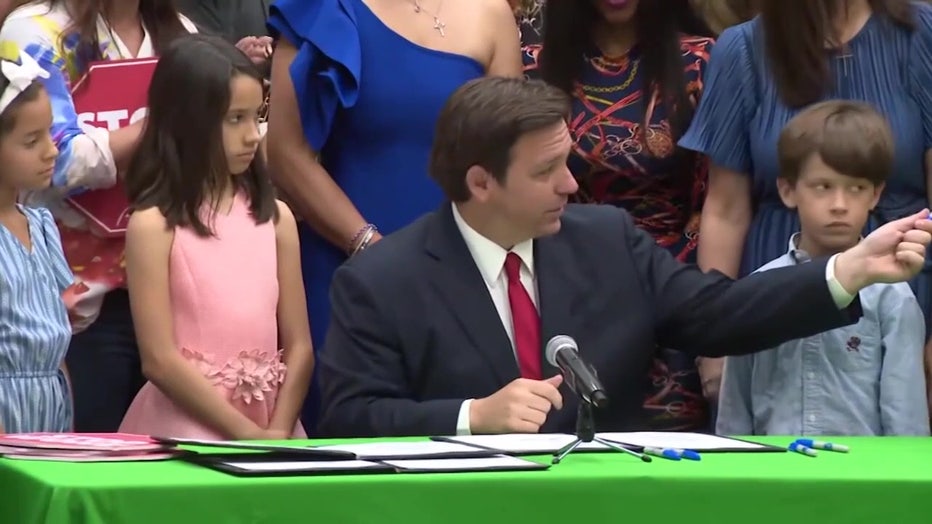 He said the lessons are pushing an agenda on students and that the course is being used for political purposes.
"So that is more of ideology being used under the guise of history. And we want to do history. And that's what our standards for black history are. It's just cut and dried history," DeSantis said.
Critics argue laws like the Stop Woke Act which limits how race is discussed in schools and businesses make any teaching on the topic difficult.
READ: Florida school district bans book about real-life gay penguin relationship, citing Parental Rights law
"You want to erase Black history. Tomorrow, what will it be? And people need to understand. Everybody needs to know what transpired back in some of our darkest days so that we don't repeat that ever," State Representative Dianne Hart said.
In a statement, the NAACP said in part it was "outraged by the Florida Department of Education's recent 'whitesplaining' of Black history and culture."
There's now a call for community leaders, faith leaders, teachers and students to gather for a rally Wednesday afternoon. It will be at the Florida State Capitol 4th Rotunda located at 400 South Monroe Street in Tallahassee.