Detectives: Man arrested after medical staff finds bite marks on two children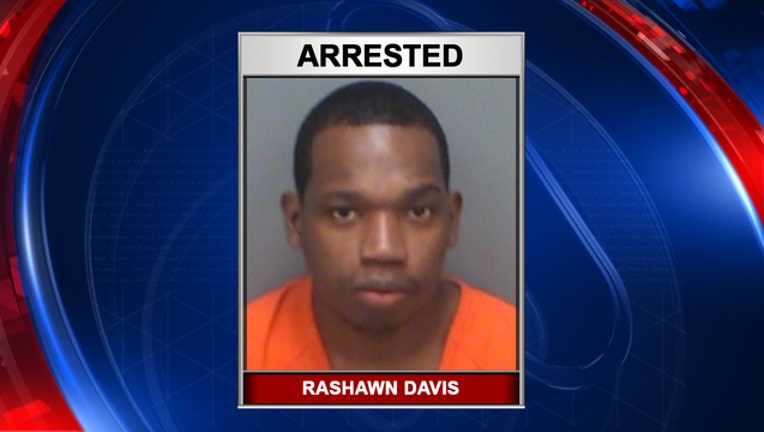 LARGO (FOX 13) - A Pinellas County father is under arrest after allegedly biting two children, resulting in marks and scars, according to the Pinellas County Sheriff's Office.
Detectives say the marks were discovered in August after the two victims, as well as their two siblings, were taken from their home due to domestic issues. 
After the four children, ranging in ages between one and six years old, were taken from the home of their mother, 25-year-old Andrea Fulton, they were examined by a medical professional who reportedly found "multiple bite marks and long linear scars" on two of the children.
Medical staff told investigators a 2-year-old male had more than "35 laceration marks on his back and eight, circular bite marks on his back, buttocks and facial cheek."
A 3-year-old male was found to have one circular bite mark on his buttock, investigators were told.
Dental impressions were taken from the children's mother, Andrea Fulton, who was eliminated as a suspect by a forensic odontologist.
Dental impressions were also taken from 29-year-old Rashawn Davis, who is the father of Fulton's 1-year-old child. The forensic expert could not rule out Davis as the person who bit the children, according to detectives.
The forensic expert also said the "bite marks were not accidental in nature and the force used to leave a mark was significant."
During an interview with detectives, Davis admitted he bit the 2-year-old multiple times "out of frustration," according to detectives.
During a separate interview, Fulton allegedly admitted to knowing about the bite marks, but not seeking treatment for them.
Detectives arrested Davis and Fulton. Davis was charged with two counts of aggravated child abuse with great bodily harm. Fulton was charged with child neglect with great bodily harm. 
The children are being sheltered at this time.