Cold case investigators dig up property that once belonged to Florida man connected to 3 missing women
LARGO, Fla. - For the second day in a row, investigators excavated land in Pinellas County in hopes of finding the remains of a woman who disappeared in the early 1980s. 
Using jackhammers, crews slowly chipped away at a large slab of concrete, looking for any signs of Retha Hiers, who has been missing since 1982. 
Her daughter Dana, prays the mystery of her disappearance is nearing the end. 
"It is a story that needs to be out needs to be known," Dana Hiers said. 
PREVIOUS: Pinellas County detectives investigating cold case tip in Largo
After a laborious process, the concrete block didn't appear to turn up any human remains, only an old teddy bear. Investigators were seen continuing to dig across the site, once said to be owned by Cleveland Hill Jr. He's been listed as a suspect in Hier's disappearance, and that of two other women. He died in 2018 and has always maintained his innocence. Hiers says he had an affair with her mother.
"He owned this lot. He owned the building that was here. During the time he was in a relationship with my mother he owned this property," she said. "I pray it is the end, if it's not the end then we move on and at least I don't have to ride by this area anymore thinking is she there," she added. 
It was an anonymous tip that led investigators here.
Nicole McQueary is the creator of "Vivid Faces of the Vanished" a site dedicated to missing and murdered minorities. She featured Hier's story and says despite the pain, families can never give up hope.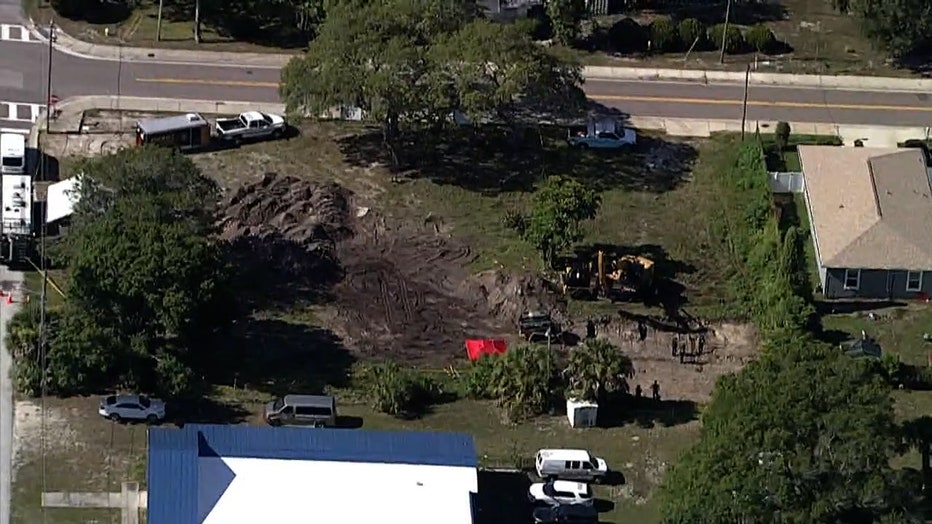 "Never give up searching for their loved ones. You know, you want those answers. You want that closure, and they're seeking that. So it is very important for them to never, ever give up hope," McQueary said. 
The empty lot was slated to be used for a Habitat for Humanity build that is now on hold.