Dioceses of St. Pete willing to cooperate with AG's priest abuse initiative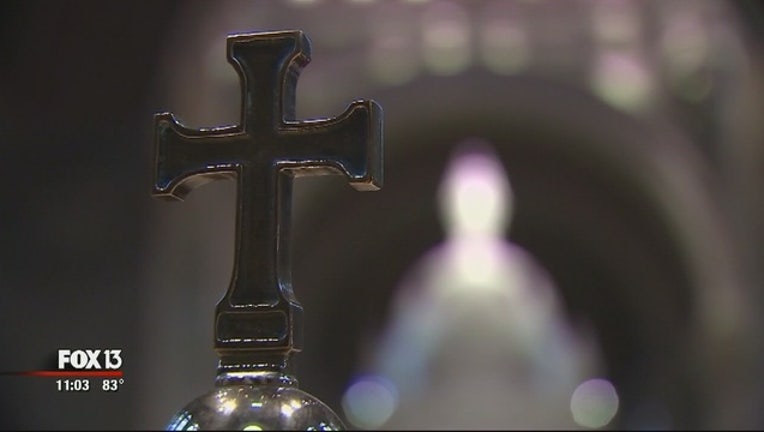 ST. PETERSBURG (FOX 13) - The Catholic Dioceses of St. Petersburg released a letter stating it is willing to cooperate with the Attorney General's office as it conducts a statewide criminal investigation into abusive priests.
The letter, signed by Bishop Gregory L. Parkes, states the dioceses denounces all forms of sexual abuse and believes perpetrators should be punished to the fullest extent of the law.
Attorney General Pam Bondi's office launched a website where victims of past sexual abuse can report the crime to authorities.
"Confidentially is important because if you're a victim we have to know who you are, but you will be protected," said Pam Bondi, Florida's attorney general.
Joe Saunders, an attorney who has represented more than 300 people who claim to have been abused by priests when they were children, said the website is a step in the right direction. But based on his experience, Saunders isn't sure if victims will come forward sooner rather than later.
"It takes decades for survivors to come forward."
Bondi said her office isn't limiting its investigation to the Catholic Church. Victims who were abused by members of other religious denominations, youth groups, or schools are also encouraged to submit their experience through the attorney general's new website: https://www.myfloridalegal.com/contact.nsf/stopabuse.