Dispatcher talks couple through birth, CPR of newborn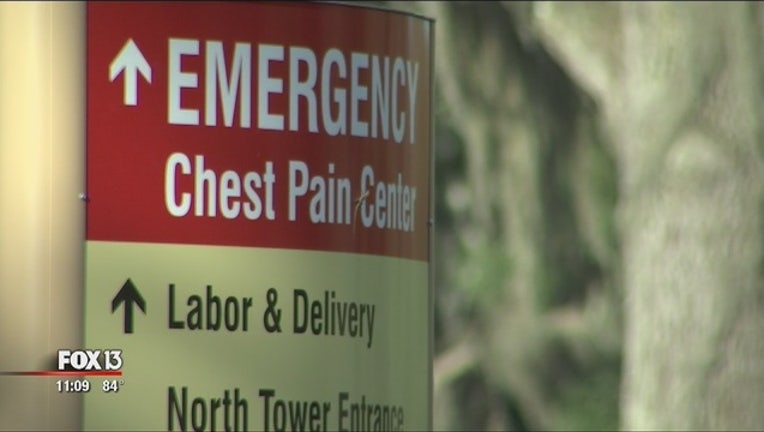 BROOKSVILLE (FOX 13) - A Hernando County emergency dispatcher is being hailed a hero after talking a mother and father through resuscitating the baby she had just helped them deliver.
Dispatcher Samantha Pankow says she was just doing her job when she took the call and calmly walked the couple through the delivery. 
"I've always wanted to help people. So, with some physical limitations, I couldn't be a deputy. So, this was the next best thing," said Pankow, who has been with the Hernando County Emergency Communications Center for three years. "They were at home. She was due I think he said the 16th, but she went into labor so quickly that they weren't able to take her to the hospital." 
She made sure they stayed on the line and followed her instructions to safely deliver the baby. 
When the baby appeared not to be breathing, Pankow continued to calmly guide them through infant CPR until first responders arrived.
"As soon as we delivered that baby, I immediately went into CPR instructions," said Pankow.
The baby wasn't breathing, so Pankow coached the family through mouth-to-mouth resuscitation and chest compressions until EMS showed up to rush them to the hospital.
They left before she knew the baby's condition.
"I was sweating bullets for about 15 minutes because when EMS gets on scene, they don't have time. It's not their job to update us like that," said Pankow.
But she heard an update over the radio.
"You could hear the baby crying in the background, and they said that mommy and baby were doing good. And it was great," said Pankow.
Now Pankow gets a stork pin, becoming one of a handful of dispatchers to deliver a baby.
"It's a scary thing bringing a child into the world, and she did a great job," said Pankow. "She was fantastic. I couldn't have asked for anything better than that."
Pankow said she doesn't consider herself a hero. She said she was just doing her job.