Doctors find half-pound fat 'egg' in 62-year-old man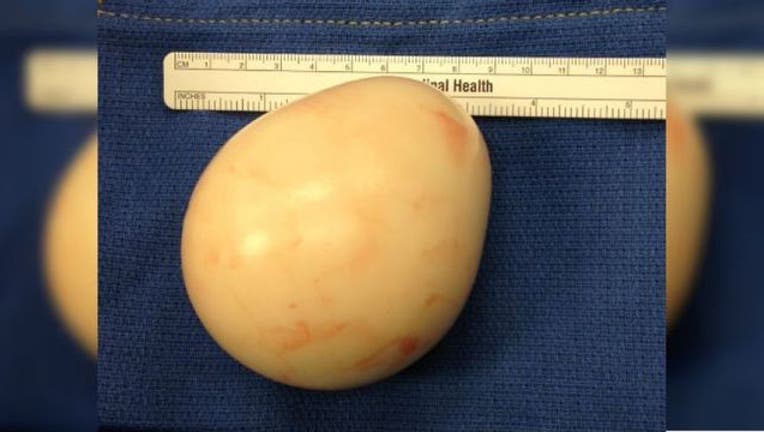 article
For 20 years, an unnamed patient suffered from urinary frequency, but lab findings didn't show anything. Then, doctors at the Washington, D.C. VA Medical Center discovered a large, egg-like mass in his abdomen.
A computed tomography (CT) scan on the patient's abdomen and pelvis found a 3.3-inch mass, according to a study published Tuesday in The New England Journal of Medicine. The free-floating, smooth, firm, rubbery mass measured 3.9 inches by 3.7 inches by 2.9 inches and weighed 7.7 ounces.
The mass was identified as a peritoneal loose body, which occurs when small pieces of fat in the abdomen detach from surrounding structures and loose blood supply. The fat calcified and turned into a fibrotic mass, which is completely benign, researcher Dr. Rachael Sussman of Georgetown University Hospital, told FoxNews.com in an e-mail.
"Small peritoneal bodies are quite common, but this is the largest reported one in the literature to date," Sussman said.