Dog falls asleep inside food bin after eating everything inside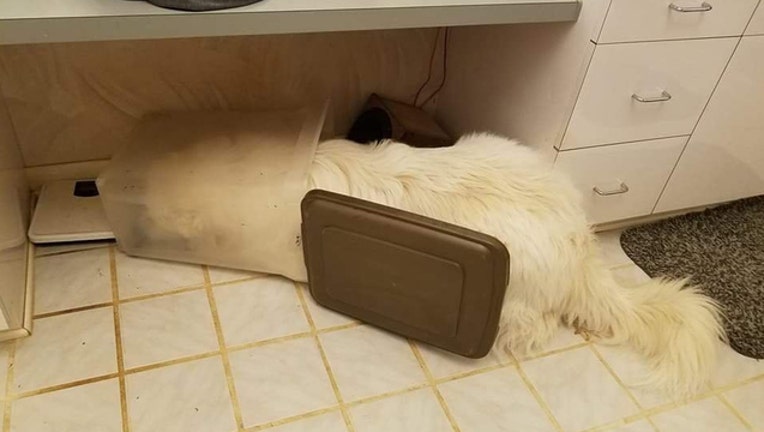 MIDDLESEX, N.C. (STORYFUL) - One sleepy dog hit the hay early after eating a day's worth of food, according to its owner.
Jack Dammit is a 10-month-old Great Pyrenees puppy from Middlesex, North Carolina. According to his owner, Ryan Suydam, there was about a day's worth of food in the bin that Jack feasted on before falling fast asleep, with his head still inside the bin.
Jack's newfound fame led his owner to provide updates of Jack's activities on Reddit, including mouse watching.
"He lives a good life as an indoor puppy with free access via a custom-made doggy door to the outdoors," Suydam said. 
Suydam told Storyful that Jack was 18 pounds when they took him home, and now, he's 101 pounds.