Dolphin retrieves phone from ocean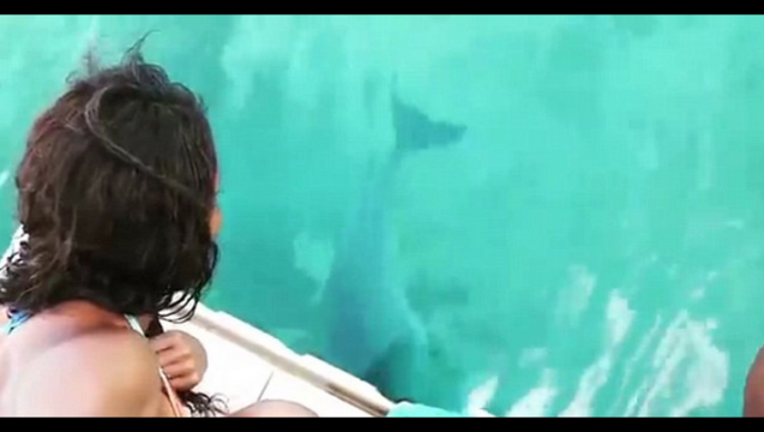 A woman on trip to the Bahamas met a very friendly, very helpful dolphin while swimming on Blue Lagoon Island. 
Terressa Cee wrote on Instagram that she was filming on a floating platform when she asked someone to hold her phone. The phone, though, was dropped into the water.
The video Cee posted shows Cacique, the dolphin, swimming down to the bottom of the ocean to retrieve it for her. "Oh my God!" she yells when the dolphin swims the phone back up to her.
You can watch the short video in its entirety here: