Drive-by shooting leads to police chase in St. Petersburg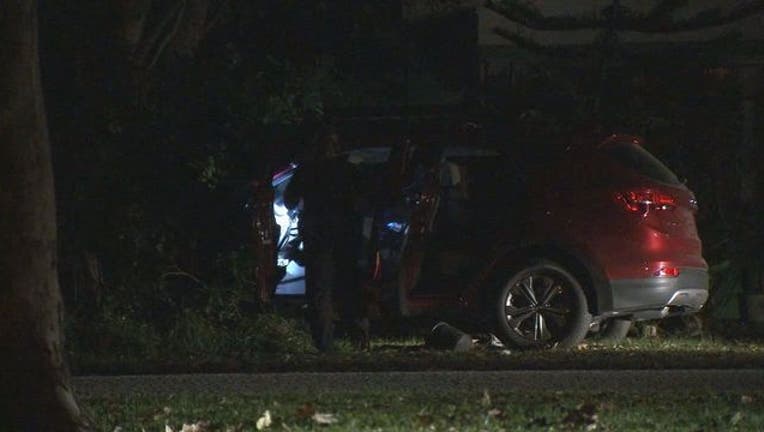 ST. PETERSBURG (FOX 13) -  A drive-by shooting in South St. Petersburg led to a police chase that ended in Gulfport when the suspects crashed their stolen SUV into a tree.
After the crash in front of 5140 Tangerine Blvd. South in Gulfport, the two male suspects fled from the vehicle on foot.
Officers attempted to locate them using K-9's, but were unsuccessful.
The only suspect descriptions are two black males in their late teens to early twenties. There is evidence in the stolen Hyundai SUV that a firearm had been inside at one time, but none was found.
At approximately 7:49 pm, the suspects in the stolen SUV drove by 1201 10th Avenue South in St. Petersburg where four men were sitting on a porch.  One of the occupants in the Hyundai fired multiple rounds at the men, striking a 19-year old in the leg.  He was taken to the hospital by friends. His condition is not considered life threatening.
If anyone has information on the identity of these suspects or information on the shooting they are asked to please call the St. Petersburg Police at 727-893-7780 or Text "SPPD" and your tip to 847-411 (Tip-411).