Driver dead after two trucks collide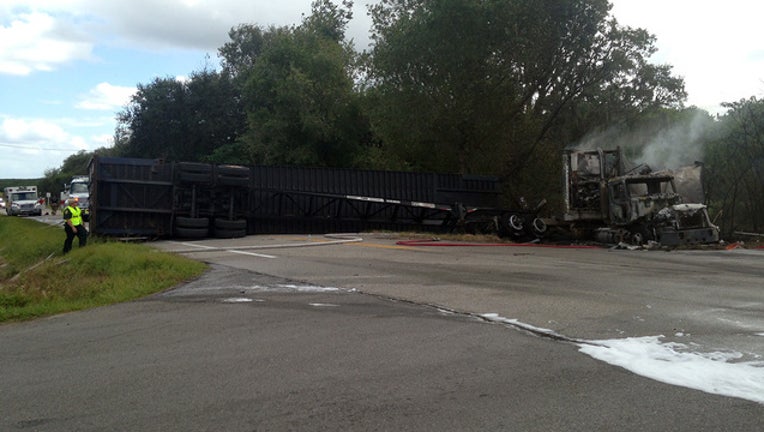 LAKE HAMILTON (FOX 13) - The driver of a tractor-trailer died in a crash with another truck in Polk County this morning.
According to the sheriff's office, it was just after 11 a.m. when a tractor-trailer heading south on HL Smith Road collided with another tractor-trailer heading east on Lake Hatchineha Road.
One of the trucks overturned and caught fire.  The driver of that truck died.
The other driver was not hurt.
The intersection is expected to be closed for several hours.