Driver dies after crashing into road ranger along I-4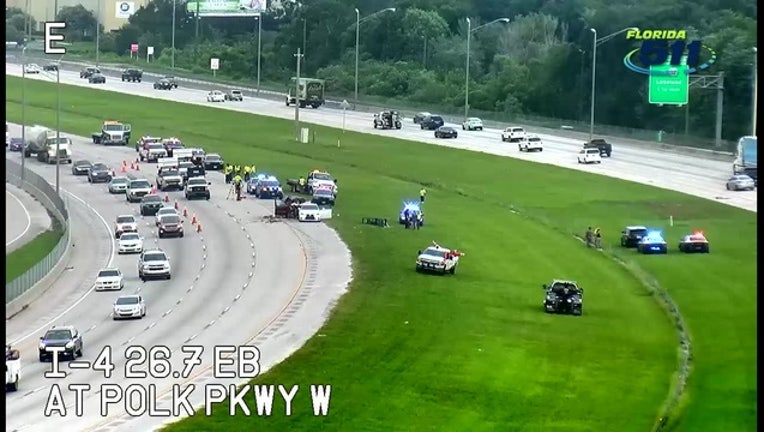 LAKELAND, Fla. (FOX 13) - One person was killed after the car they were driving struck a road ranger truck that was assisting a vehicle along Interstate 4 in Polk County.
Florida Highway Patrol troopers said the crash happened around 5 p.m. Monday near mile marker 26. According to investigators, a road ranger with the Florida Department of Transportation set up traffic cones along I-4 and was parked behind a car that had a flat tire.
For unknown reasons, troopers said the driver of a 2004 Ford SW was heading west toward the Hillsborough County line failed to move over for the emergency vehicle and plowed into the road ranger truck. The impact propelled the road ranger truck into the rear of the disabled vehicle.
The driver died at the scene, and his passenger was transported to a local hospital with serious injuries. The driver of the road ranger truck had minor injuries.
FHP has not identified the parties involved.