Eclipse deals and specials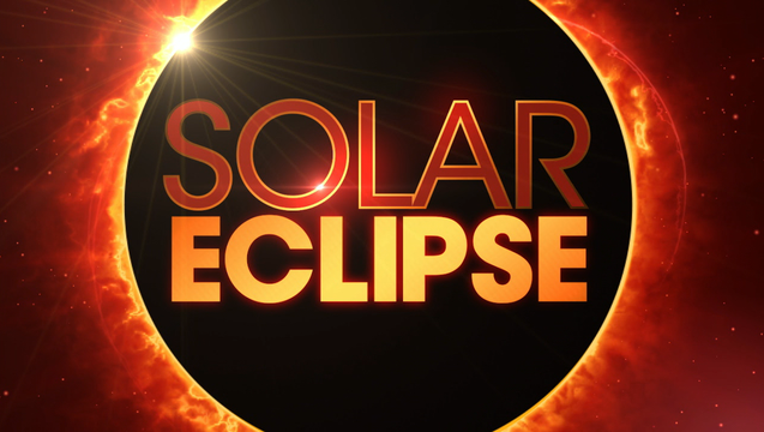 article
ATLANTA - The whole country is getting ready for the big eclipse on August 21. Some businesses are getting into the act offering specials and deals on and around the day of the eclipse.
Here are just some of those:
Krispy Kreme
The sun isn't the only thing going dark Monday. The famed bakery chain is offering a special Eclipse Doughnut which dips its infamous glazed pastry into a dark chocolate. The limited-run doughnut starts Saturday and will end Monday following the eclipse.
Denny's
This chain of diners is hoping customers will reenact the eclipse on Monday as many times as they'd like in their dining room. Denny's is offering all-you-can-eat "Mooncakes," which might be described as fluffy, buttermilk pancakes any other day of the week. This deal is available at most locations starting at $4.
Lyft
A spokesperson for Lyft said they will be offering specials on rides to certain locations in several markets across the United States. Riders can check out the deals by clicking on these locations: Atlanta, Austin, Boston, Denver, Las Vegas, Los Angeles, Miami, Nashville, New Jersey, New York, Orlando, Philadelphia, Portland, Tampa, and Washington, D.C..
Shoney's
Shoney's is giving away a pair of eclipse glasses and a free MoonPie with a purchase of a meal while they have them on Monday. 
U.S. Post Office
The USPS is taking a unique event and turning it into a unique stamp. The Total Eclipse of the Sun Forever stamp, which is currently available, has the image changed when it comes in contact with the body heat from a hand or finger. The 49-cent stamps only come in booklets of 16 for $7.84.
Atlanta Humane Society
The Atlanta Humane Society is waiving the adoption fees of all cats and dogs who are one year or older until Monday, August 21 at 2:36 p.m. when the solar eclipse passes over Atlanta.
Do you see an eclipse deal? Let us know! Email newstipsatlanta@foxtv.com and tell us about it.
Get more solar eclipse headlines here