'El Chapo's' shirts are world's 'most wanted'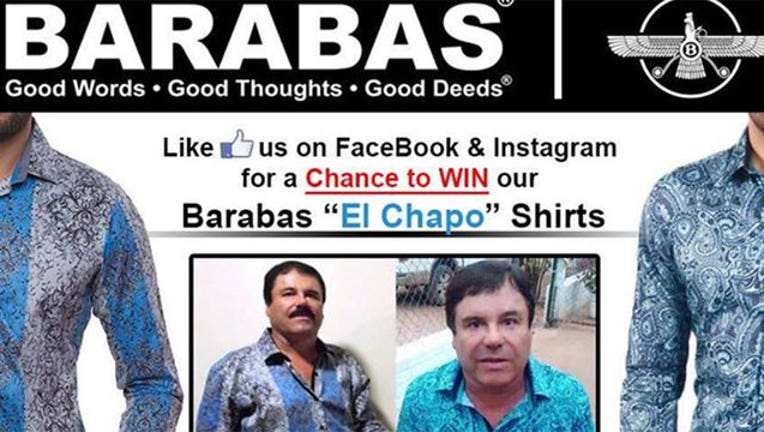 article
NEW YORK (FOX 5 NY) - Business is booming for Los Angeles based clothing retailer Barabas after two of its shirts were seen on notorious Mexican drug king pin Joaquin 'El Chapo' Guzman while he was interviewed by actor Sean Penn. 
The in-demand shirts are featured on the company's Facebook page where they are referred to as the Barabas "El Chapo" Shirts and "Most Wanted."
On Wednesday, the shirts that have been selling like hot cakes, were available for $128.
Earlier in the week, Barabas reported its site had temporarily gone down from the demand.
On Jan. 8, Mexican President Enrique Pena Nieto announced that Guzman had been captured after a shootout in the city of Los Mochis, in his home state of Sinaloa. 
Five people were killed and one Mexican marine wounded.
The drug lord had escaped from a maximum security prison for the second time last July.