Elderly woman kicks would-be purse-snatcher in groin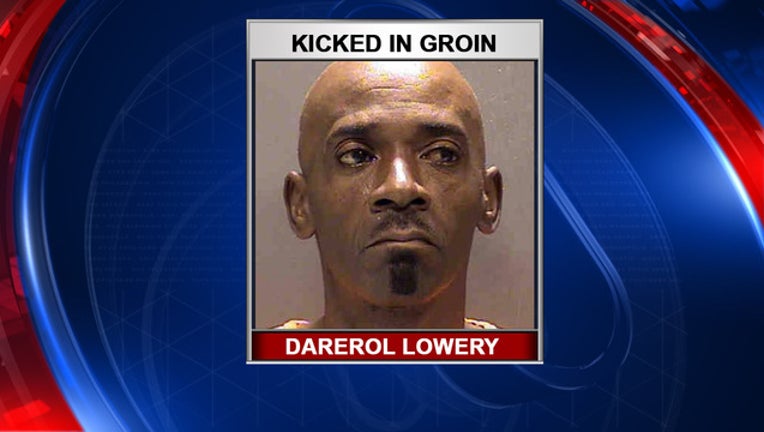 article
SARASOTA (FOX 13) - Deputies in Sarasota say an elderly woman didn't just stand by when a wanted suspect tried to grab her purse.
According to the sheriff's office, the 73-year-old woman was shopping for a greeting card at a Dollar Tree store Monday when Darerol Lowery snatched her handbag from under her arm and tried to walk away.
The woman turned around, grabbed her handbag, and kicked the 53-year-old man square in the groin.
Lowery fled but was stopped by deputies a few blocks away, where he was arrested for robbery by snatching.  He was already wanted on a video voyeurism warrant out of Sarasota.
"Kudos to deputies for their quick apprehension and to the victim, who served Lowery the ultimate punishment," the sheriff's office said in a Facebook post announcing the arrest.