Entenmann's Little Bites recalled for plastic in products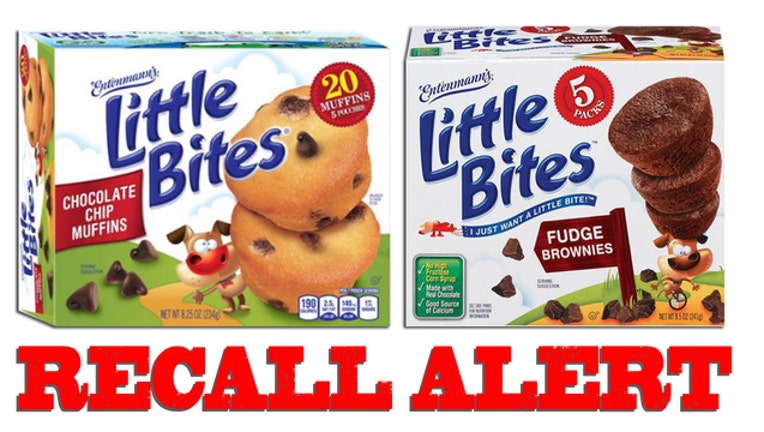 article
(FOX 13) - Two kinds of Entenmann's packaged baked treats have been recalled because they could contain small pieces of plastic. 
Entenmann's parent company, Bimbo Bakeries USA, Inc. voluntarily recalled Entenmann's Little Bites Fudge Brownies 5-packs, Chocolate Chip Muffins in 5- and 10-packs, and Variety Pack 20-packs because a manufacturing failure at a contractor's facility incorporated the small bits of plastic in the products.
Recalled products sold in stores in Florida include the Little Bites Fudge Brownies and the Variety Packs.
The company announced the recall after consumers reported plastic in the products. One injury was reported.
The recalled products were distributed to retail stores in the last two weeks. All recalled products are being removed from store shelves. No other Entenmann's products are affected.
The products being recalled have specific "Best By" dates and UPC codes. In each case, the code number "3098" is printed next to the "Best By" date on the outside of the box.
Anyone who bought the recalled products should throw them away or return them for a full refund. Consumers with questions may contact the company at 1-800-984-0989 at any time 24 hours a day.
For specific information related to the recalled products, visit http://www.fda.gov/Safety/Recalls/ucm518835.htm.