Experts: North Carolina's wild horse population knows how to survive Hurricane Florence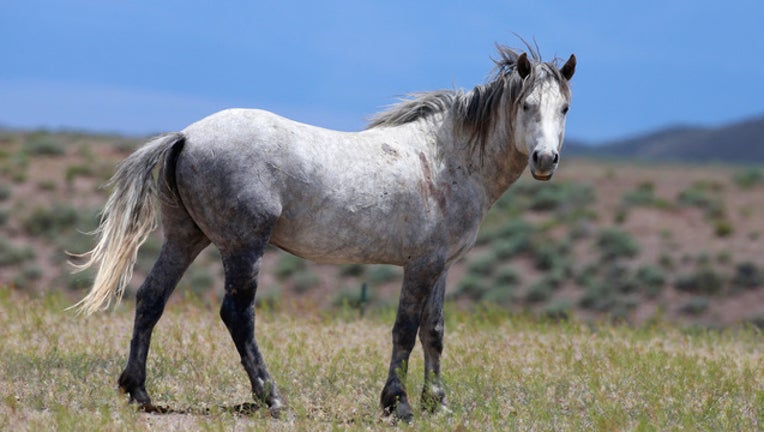 article
COROLLA, N.C. (AP) - North Carolina's famous wild horses may live along some of the state's most vulnerable coastline, but wildlife experts say the Outer Banks horses will instinctively know what to do when Hurricane Florence hits.
Sue Stuska is a wildlife biologist based at Cape Lookout National Seashore. She says the horses will find higher ground on sand dunes during flooding and head for shrub thickets and the forest during high winds.
Horse deaths during storms are not unheard of, however. Wild horses are believed to have first settled on the Outer Banks hundreds of years ago and have survived many powerful storms.
John Taggart is an associate professor emeritus who teaches environmental science at the University of North Carolina at Wilmington. He says five wild horses drowned after they were swept off the Rachel Carson Reserve near Beaufort, North Carolina, during Hurricane Isabel in 2003.
But Taggart says that kind of loss is unusual during storms.
Meanwhile, the Facebook page of the Corolla Wild Horse Fund was peppered with comments from worried tourists and residents.
"Thinking of all of the horses as Florence approaches. ... Praying for their safety," wrote one concerned woman.
"Prayers for protection from the storm for these beautiful animals & the young foals," wrote another.
The Corolla Wild Horse Fund, a group devoted to protecting and managing a herd of wild Colonial Spanish Mustangs that roams on the northernmost Currituck Outer Banks, posted a message on its Facebook page Monday to reassure horse lovers that they expect the animals will be just fine.
"The horses have lived on this barrier island for 500 years, and they are well equipped to deal with rough weather," the group wrote.
"They know where to go to stay high and dry and are probably in better shape right now than most of us humans who are scrambling with final preparations. They are much better off without any help from us; anything we might do in the hopes of 'protecting' them would probably end up being more dangerous and stressful for them than the storm."