Failed furniture store owner bids farewell to 'Obamaville' and 'Candy A** Capitol of Kansas'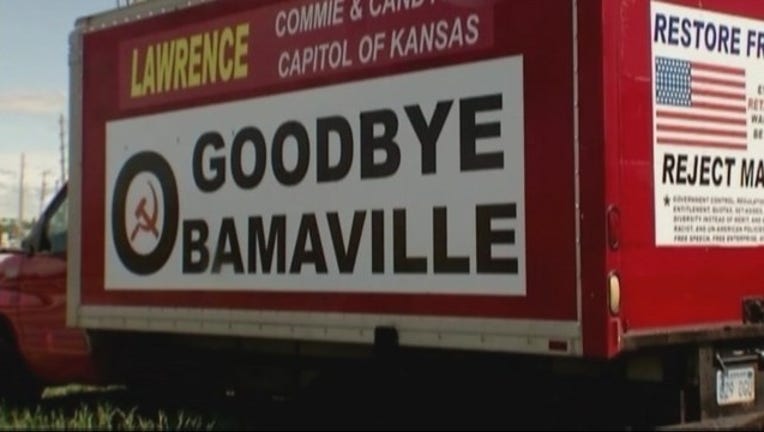 article
A Kansas business owner is standing by his First Amendment right to freedom of speech, causing a major controversy in his small town.
Bob Fyfe is closing his furniture store and moving out, but not before he tells the town how he really feels.
He has set up three, moving billboards that slam Lawrence and its resident for their "Pro-Obama" views.
"This is my business, those are my feelings, this is an extreme liberal town and I just had to get out of it," Fyfe said.
His signs say things like, "Lawrence Sucks" … "Freestate my a**" … and calls some residents "brainwashed Marxist zombies."
He also lists the town as the No. 1 U.S. city "to be a homeless bum." He takes shots at President Obama, and others who identify as left-wing.
"I call it free speech," he says. "I call it telling it like it is."
The signs also target the LGBQT community, single mothers, and undocumented workers.
Some in the town acknowledge his right to free speech but say it goes too far. The town is apparently investigating whether the billboards break any laws, but it appears he is not.