Families, leaders call to end violence after weekend of deadly shootings in St. Pete
ST. PETERSBURG, Fla. - Families in the city of St. Petersburg are grappling with the same heartache as families across the bay in Tampa this week after multiple shootings took several lives and injured dozens more.
Victims' families pleaded for peace Tuesday after a young man and a mother of two young kids were both gunned down over the weekend in St. Petersburg.
"Enough. Not here. No more. No more violence," St. Pete Mayor Rick Kriseman said at a news conference Tuesday.
City leaders and grieving families gathered outside the Food Max store in St. Pete where a 26-year-old man was shot and killed early Saturday morning.
"I just never would have imagined I would have to bury my daughter. I never would have imagined that. I just wish they would just stop the gun violence," Arnieceia Milton's mother, Angela Wheeler said.
READ: Shooter sought in killing of St. Pete mother of two
Milton, 23, was killed Early Sunday morning in a separate shooting. She leaves behind an 8-year-old son and a 3-month-old daughter. Police say 25-year-old Tyree Bell fired into a crowd of people outside a hair salon on 16th Street South, hitting and killing Milton.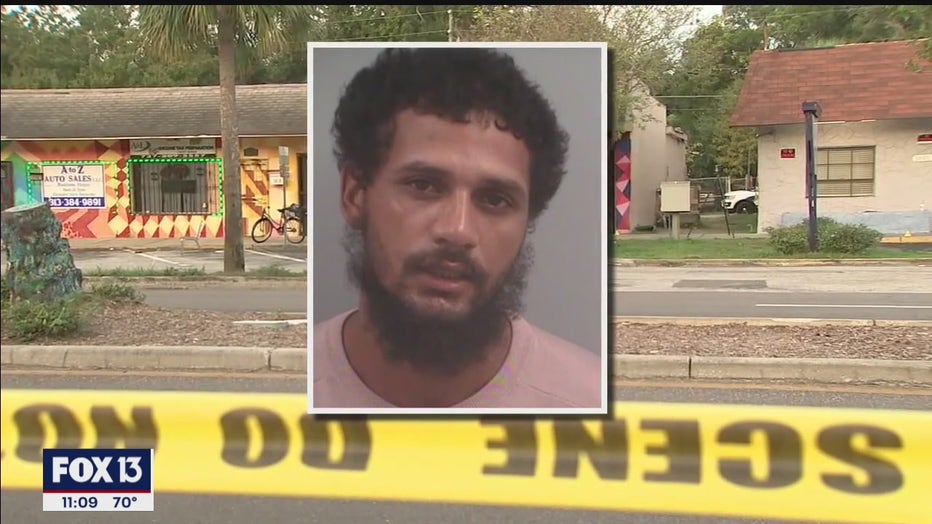 Tyree Bell, courtesy St. Pete police
As FOX 13 crews interviewed the families of victims Tuesday afternoon, sirens blared once again as police responded to a shooting a few blocks away, near the corner of MLK and 13th Avenue South. One man was shot and is expected to survive.
Nearby vehicles also had visible bullet holes. The shooting hits close to home for Milton's family. The driver of one of the cars that was hit belongs to Milton's close friend. She didn't want to go on camera, but told FOX 13 she was driving down 13th Avenue South when a bullet went through her windshield.
PREVIOUS: SPPD: Man arrested after shooting, killing 1 in Food Max parking lot
She says it's hard to comprehend another shooting happening so close and so soon.
Police agree.
"When you have a cluster of shootings like this it is disturbing," St. Pete police spokesperson Yolanda Fernandez said.
Police say it's too early to say if the shootings are connected. They have made an arrest in connection with Saturday's shooting, 24-year-old John Grant.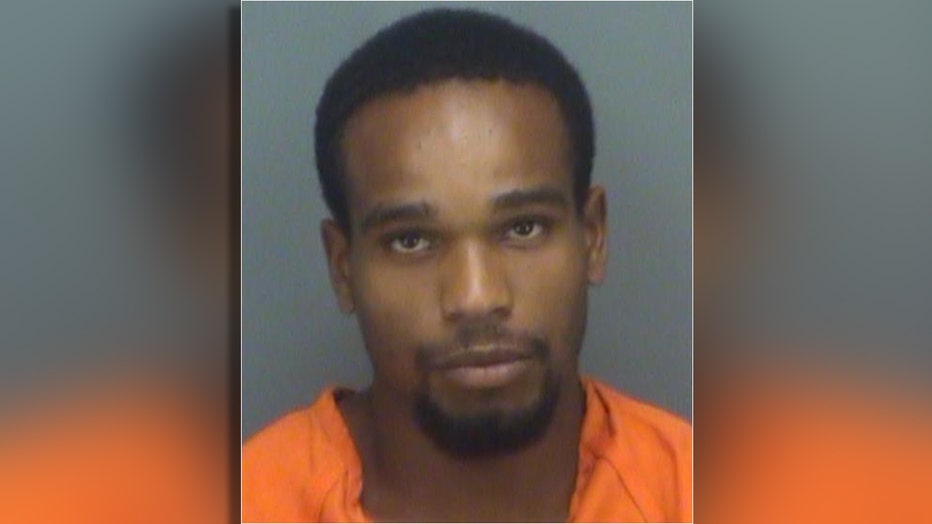 John Grant. Courtesy: St. Petersburg Police Department
As of Tuesday evening, they're searching for the shooter from Tuesday's shooting. They're also searching for the suspect in Milton's case, Tyree Bell.
There's a $3,000 reward for information leading to his arrest. Anyone with information about the shooting or the whereabouts of Tyree Bell is asked to call Crime Stoppers at 1-800-873-8477 or visit www.crimestoppersofpinellas.org.