Family of nursing student shot and killed near Julian B. Lane Park honors her on 23rd birthday
TAMPA, Fla. - The consequences of gun violence impact the entire community. For the mother of a 21-year-old nursing student who was shot and killed near Julian B. Lane Park in 2021, it's a painful reality she deals with daily.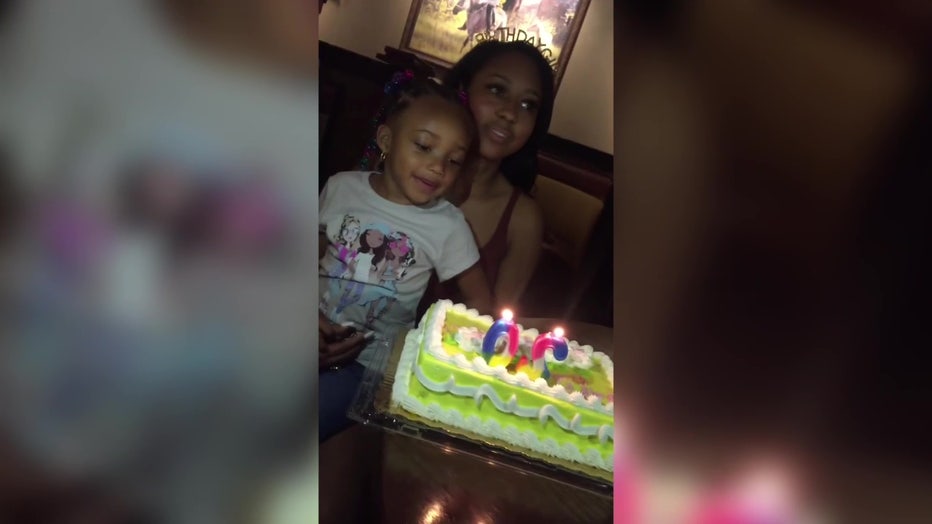 Savannah Mathis, 21, was shot near Julian B. Lane Park in Tampa on December 1, 2021, while driving with her sister. The Tampa Police Department has since arrested two men in connection with her death. 
Her family gathered Wednesday night at her grave site on what would've been her 23rd birthday.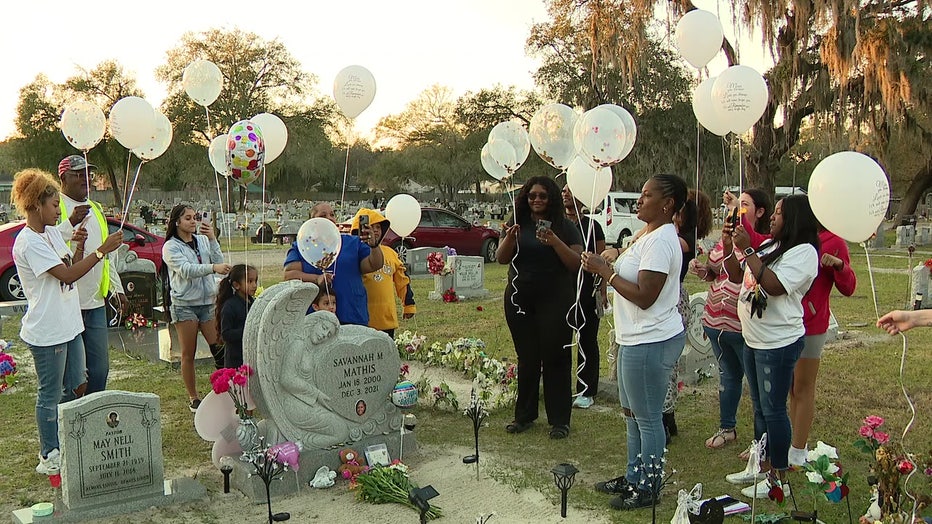 "We were big on birthdays. We were big on holidays. And the past two birthdays, I couldn't go in the room and yell and jump on our bed and give our hugs and kisses and say, 'Happy birthday,'" her mother LaMaria Smith said. "And it's very unfortunate because of senseless gun violence that this is how I celebrate my daughter's birthday now."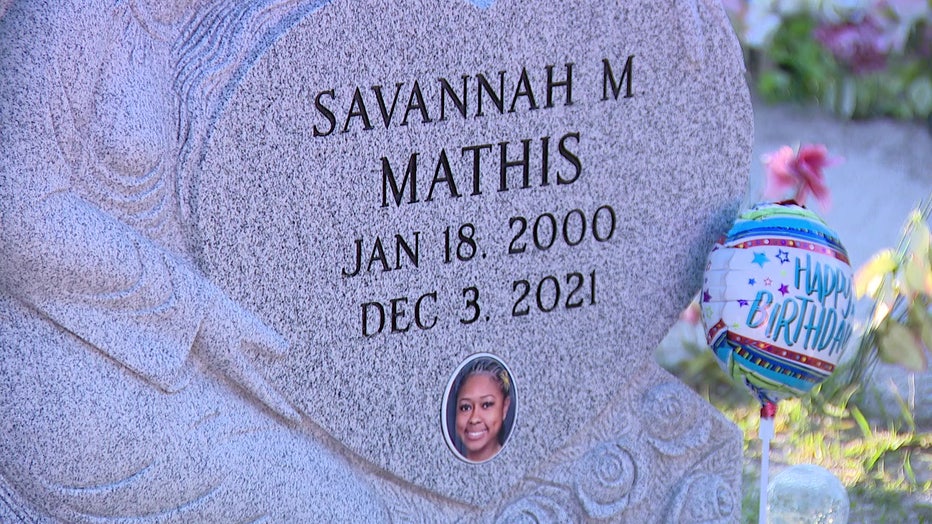 Her mother has worked since Mathis' death to speak against gun violence to ensure her daughter's tragic death was not in vain. Hearing that an unmarked police car was shot at in Tampa Tuesday evening reminded of the way her daughter's life was tragically cut short.
RELATED: 16-year-old arrested after shooting at Tampa police officers, officials say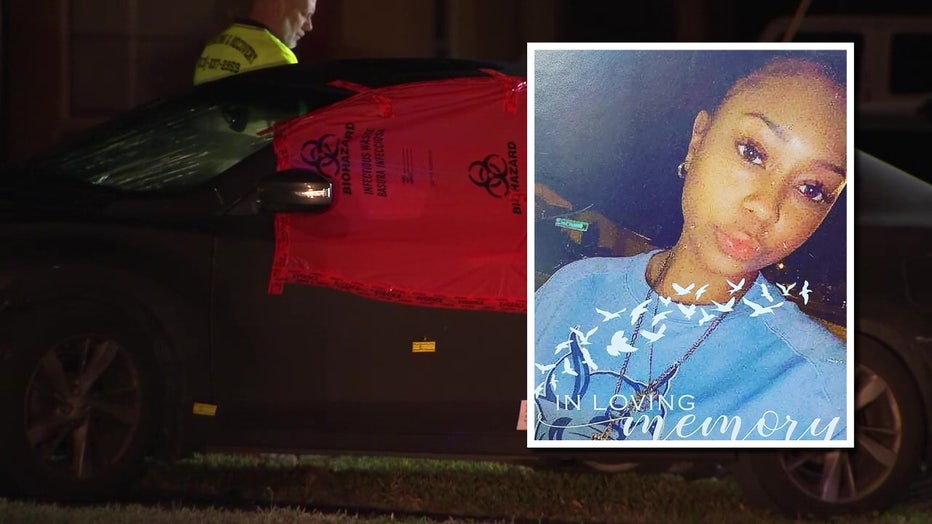 "She was just simply riding around, and they shot up her car, not even knowing who was in the car. But once they took her life, there's nothing possibly as a mom that I can do to get her back," Smith said. "And that's the sad part. And I'm just begging Tampa, Florida, please put these guns down. This is not a way we should celebrate our kid's birthday – here at a graveyard."
Those officers were not injured, but Smith is hoping more people think about the consequences of gun violence before pulling the trigger.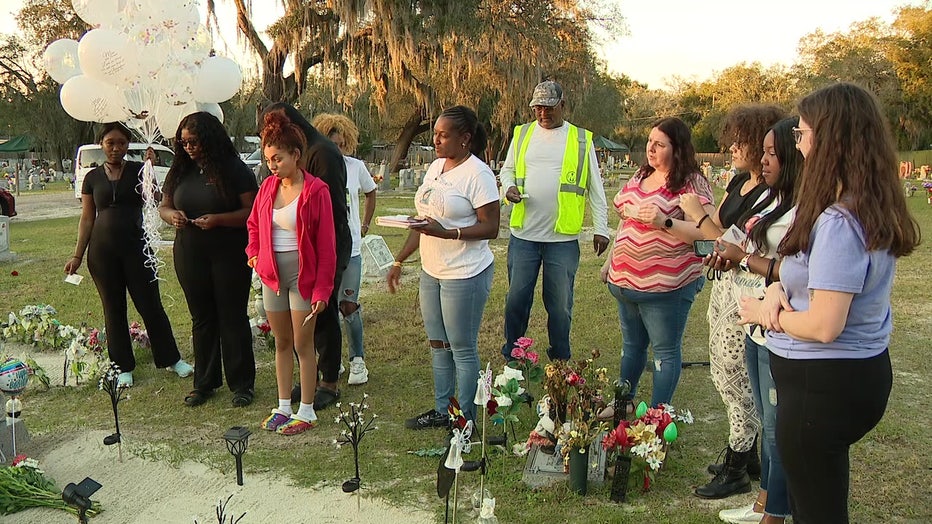 "Senseless gun violence is just not it," Smith said. "You could have killed an officer last night and that officer would have not been around for his family or kids. And it's just a bad situation you put families in that don't deserve it."
Matthis' family released butterflies in her honor, because she loved them and thought they represented joy, in the same way she did for her family.