Farewell, Princess Ulele: Temporary fixture removed from Riverwalk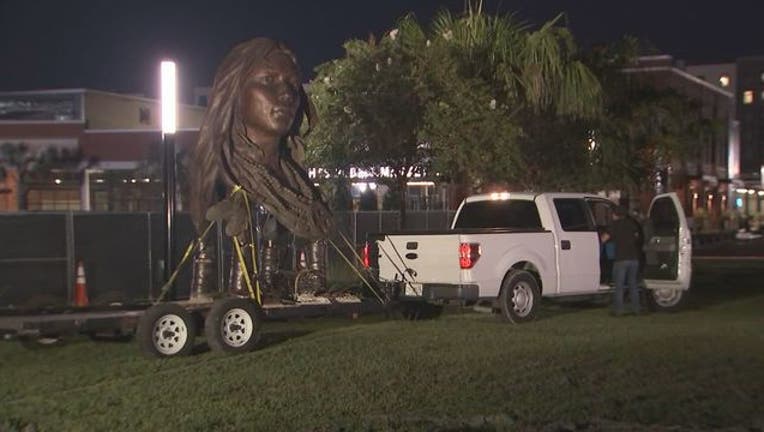 TAMPA (FOX 13) - Princess Ulele can no longer call the Tampa Riverwalk her home. 
Before dawn, workers surrounded the massive bronze bust with a big truck and crane. The statue, which is about 1,800 pounds, was strapped in and taken away to a warehouse, for now. The removal occurred after several requests by the Tampa mayor, Bob Buckhorn. The request came down to property ownership.
The Princess Ulele statue was a privately-commissioned art piece by local business leader, Richard Gonzamart, but the controversy came since it has been sitting on public property. The deadline to remove the bronze bust was September 18. The art installation was marketed as a temporary piece when it was placed in December. Since then, it has been sitting on Ulele restaurant's North Lawn.
There is no word yet on a permanent home for Princess Ulele. There is a second statue of her appearing to walk on fire, which is located on the restaurant's property. It's believed the Native American resided in Florida in the 1500s.