Farmer plows 'We stand for the national anthem' into field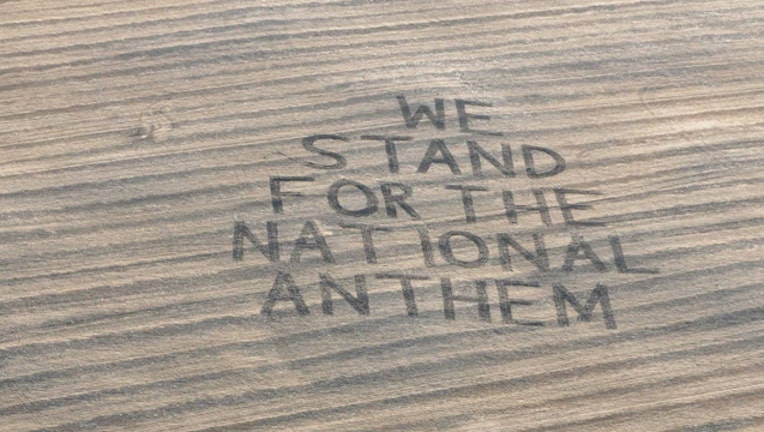 article
EDGELEY, North Dakota - A farmer in North Dakota used his tractor to plow his feelings on the national anthem debate into his bean field.
The drawing in the field reads: "We stand for the national anthem."
Greg Hanson created the drawing and then took to the skies in his custom-built airplane to take a photo of the creation.
Hanson says he was motivated to make the statement because of recent protests by NFL players who have kneeled during the national anthem in stadiums across the country. "If they want to protest do it somewhere else," said Hanson. "Should show some respect for our flag and country," he said.
The sign measures the length of two football fields, according to Hanson, and took two hours to make.
Hanson made headlines in 2016 when he used a similar method to pay tribute to Prince after the musician's death by drawing his symbol into a cornfield.