FHP arrests suspect in fatal I-275 hit-and-run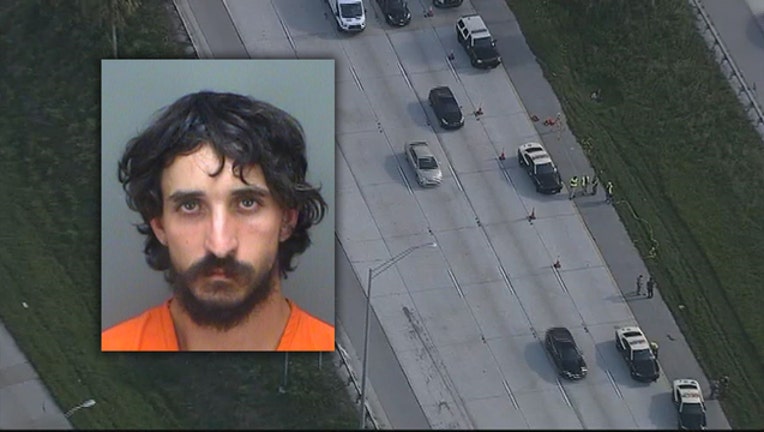 article
ST. PETERSBURG, Fla. (FOX 13) - Two northbound lanes of I-275 were closed in St. Petersburg as the Florida Highway Patrol investigated a hit and run involving a pedestrian and now troopers say they have arrested the suspect they were looking for.
Troopers say it happened around 12:30 p.m. Friday near 5th Avenue exit.  
According to troopers, the pedestrian had been helping a motorist whose car had broken down. The victim was walking back to his car when he was struck by a passing vehicle. 
Troopers say the driver, Dana Thomas Byrd, 30, was driving the vehicle that struck the man. Troopers say Byrd then got into the victim's car and drove away.
According to Troopers, Dana Byrd was located at his home in St. Petersburg, Friday night and has been arrested for Grand Theft-Auto and Leaving the Scene of a Crash Involving Death.
The father of the victim, identified as Dhimitri Andoni, 22, found his vehicle abandoned, using GPS tracking, and then contacted law enforcement about his missing son. 
Road rangers found Andoni's body near I-275 and Byrd's abandoned F-150. 
Troopers are asking the driver of the vehicle that lost control in the median to contact FHP as soon as possible to retrieve information regarding the incident. The driver is asked to Call Crime Stoppers or FHP at 813-558-1800.