FHP: Riverview woman dies after argument along I-4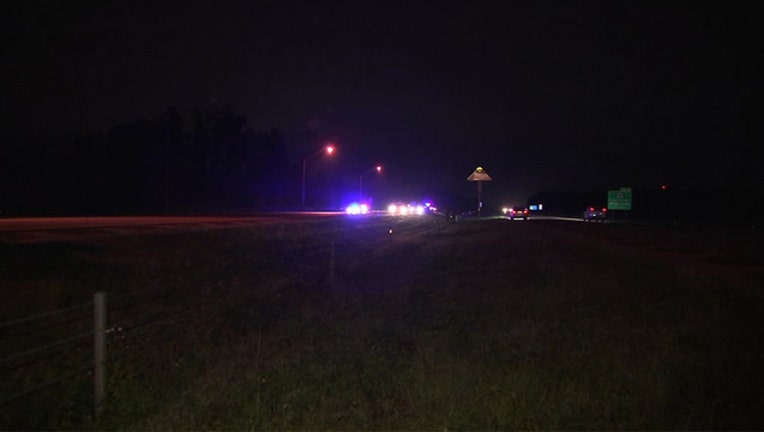 LAKE ALFRED (FOX 13) - A Riverview woman is dead after an argument along Interstate 4, troopers say.
Before 1 a.m. Thursday, Florida Highway Patrol troopers said a 33-year-old driver from Orlando was heading west on I-4 near the Polk County Rest Stop in Lake Alfred. His passengers included a 13-year-old girl and the victim, 35-year-old Jade Marie Hicks. 
Troopers said an argument occurred among the occupants, and the driver stopped the vehicle along the outside shoulder. The driver and Hicks exited and began walking westbound along the shoulder and the argument continued."
"Both the driver and the other adult passenger exited the vehicle," said Sgt. Steve Gaskins with FHP. "A 13 year-old was still in the vehicle at the time. The argument continued outside of the vehicle along the side of the roadway. And one of the occupants from the vehicle walked into traffic and was struck by another passing car."
Hicks died at the scene.  The teenager was turned over to DCF for care.
According to the media release, no charges are pending. 
"If you're experiencing an issue like this, find a safe place to stop, like a rest area," added Sgt. Gaskins. "Because remember, you've got traffic passing by you at 70-, 80-plus mils per hour. It's not a safe place in the middle of the night. They can't see you."