Financial literacy course now required for Ohio high school students
COLUMBUS, Ohio - High school students in Ohio will be required to pass at least one half-credit course in financial literacy in order to graduate, according to a new law.
The legislation, called Senate Bill 1 and signed into law on Oct. 28 by Gov. Mike DeWine, states that high schools can offer a financial literacy course as either an elective or mathematics course starting with the 2022-2023 school year. 
Students who attend non-public schools or any other chartered school are exempt from the requirement unless they attend a school "under a state scholarship program," the law states.
Starting with the 2024-2025 school year, each school district must require a teacher to have an educator license validation in financial literacy to offer this instruction, according to the law. Teachers who hold a valid educator license or endorsement to provide instruction in social studies, family and consumer sciences, or business education are exempt from the financial literacy license validation requirement.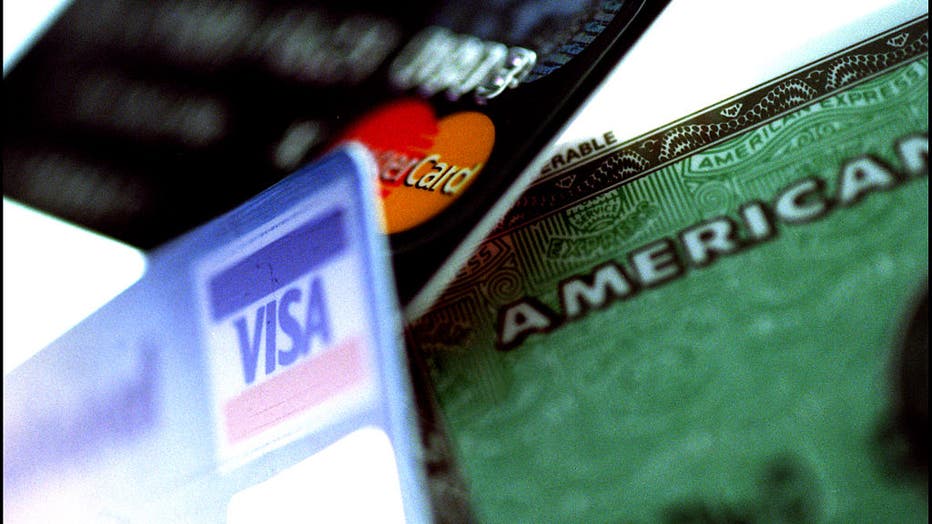 FILE - A close-up of several credit cards is shown in a file image. (Photo by Fairfax Media via Getty Images via Getty Images)
The costs of obtaining a license validation in financial literacy for teachers will be covered by the district. There are also opportunities for reimbursement from the Ohio Department of Education to "eligible entities," as part of a high school financial literacy fund, according to the law. 
"The goal of Ohio's system of elementary and secondary education is to prepare all students for and seamlessly connect all students to success in life beyond high school graduation, regardless of whether the next step is entering the workforce, beginning an apprenticeship, engaging in post-secondary training, serving in the military, or pursuing a college degree," S.B. 1 states. 
The bill was sponsored by State Sen. Steve Wilson, R-Maineville, and Sen. Rob McColley, R-Napoleon.
"Financial Literacy is essential to succeed in life. Thank you everyone who worked on this essential legislation for giving our students the tools they need to succeed," Wilson wrote on Twitter.
"It is our duty as a state to ensure that our education system prepares Ohio students for success," McColley added in a statement to WLWT-TV. "There are few things that will better prepare someone for success than an understanding of basic financial literacy."
Ohio school districts already offer some form of financial literacy education as a graduation requirement, according to the Ohio Department of Education's model curriculum. However, each district determines how best to meet the needs of its students to fulfill that requirement. 
"Some districts add a separate course as a local graduation requirement, while others integrate financial literacy content into a course that already exists," the department says online. 
Montgomery County Educational Service Center Superintendent Shannon Cox told the Dayton Daily News that the new law adds "regulations of who can teach it and what credit it can count for... so there are some discrepancies there to work through."
"A social studies teacher can teach it, but it can't count toward a social studies credit, which is a little awkward," Cox added.
Financial literacy has become a growing priority in schools, according to NerdWallet, a website offering personal finance information. The number of states requiring personal finance instruction in schools more than doubled over the past decade, according to the outlet. 
The COVID-19 pandemic has also sparked interest in the subject. In 2021, lawmakers in more than 20 states introduced bills to add personal finance classes in high schools, NerdWallet reports.
S.B. 1 also addresses a shortage of available substitute teachers, allowing districts during the 2021-2022 school year to hire an individual "who does not hold a postsecondary degree" but meets other requirements. 
RELATED: What is critical race theory? Many struggle to define topic
This story was reported from Cincinnati.