Fire rips through Pasco County townhomes
HOLIDAY, Fla. - Pasco County Fire Rescue is investigating the cause of a fire that consumed five townhomes in Holiday.
It happened Saturday around 9:30 p.m. on Boardwalk Street.
Officials say four townhomes were destroyed. Another townhome, owned by Kevin McMillen and his wife, was badly damaged but is still standing.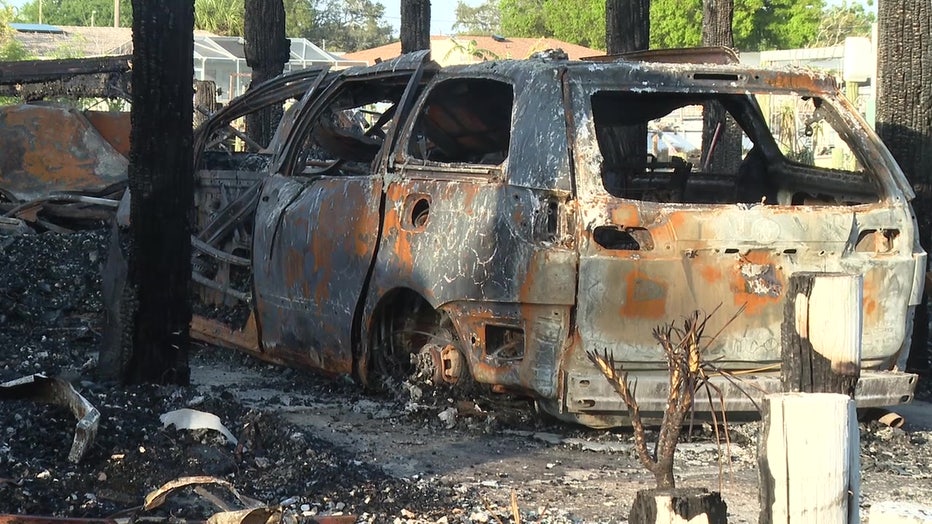 A fire tore through five townhomes in Holiday on Friday night. 
The couple, who has lived in that townhome for 25 years, was at home when the fire started.
"We were hearing explosions for hours. Things kept blowing up, tires I imagine, aerosol cans," McMillen said. "I walked toward the window because everything was lit up and I was like, what is going on here? I didn't know if it was police here, or what all these lights were, well, it was a fire. I looked down in the corner here, the fire is burning, and I go to run downstairs, and before I even took one step downstairs the police were knocking on my door telling me hey, you got to get out of here."
Despite the devastation, McMillen says he feels fortunate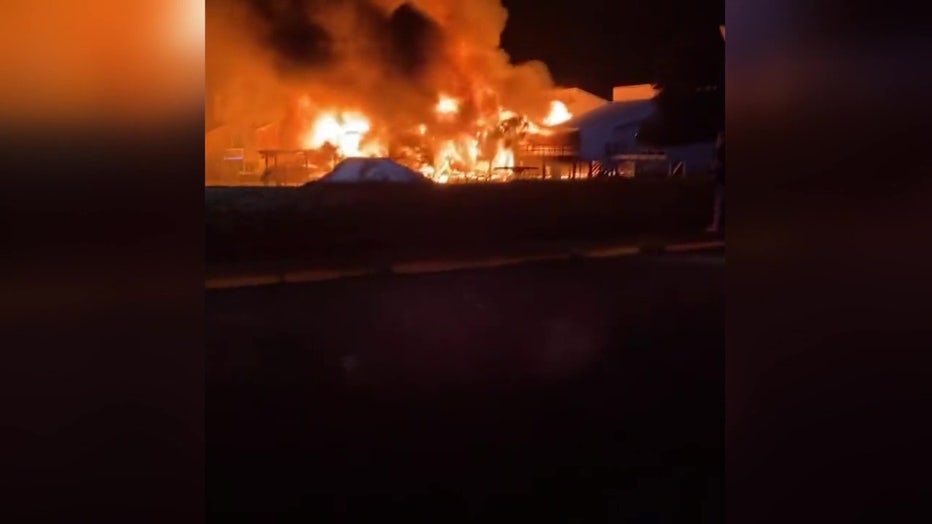 The cause of the fire is under investigation. 
"I didn't get injured, my wife didn't get injured and none of my neighbors were injured. I mean, yeah, it's going to be scars, wounds, whatever, but, they've lost everything, there's nothing salvageable here, we're able to salvage some stuff but, yeah, we've got a lot of wrecked stuff," McMillen said.
A GoFundMe page has been set up to help the McMillen's here.