Firefighters rescue pythons from house fire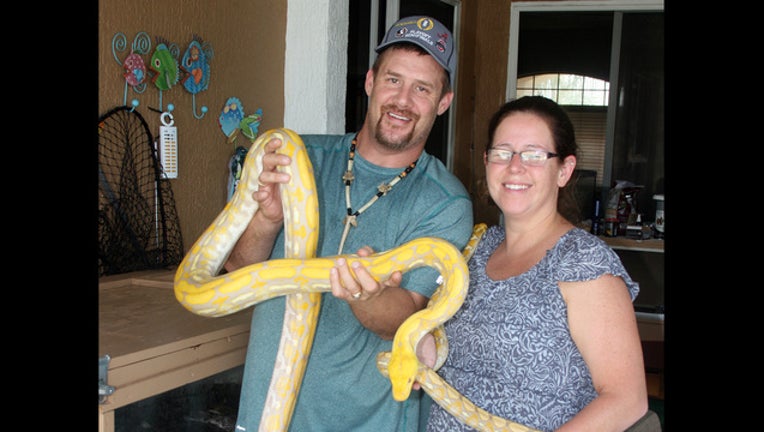 article
LAKELAND HIGHLANDS (FOX 13) - A Florida family is thanking firefighters after the Polk County Fire Rescue crew was able to save all of their pets from a fire -- including a 17-foot python.
According to PCFR, firefighters from three stations responded to the home on Tierra Vista Circle just before noon yesterday to fight a fire that broke out in the rear of the residence, where several of the snakes and lizards were being housed -- including Elli, the 17-foot reticulated python.  After they put out the flames, the next task was to retrieve several of the snakes.
"It was unusual for us," said Battalion Chief Randy Barfield. "We hear people say their dog or cat is inside and if we get to them, the smoke sometimes gets them. This rescue was definitely unusual to say the least."
Homeowner Lori Havranek was extremely grateful that crews were able to save all of the reptiles as well as their two dogs and a cat, the agency said. 
She is giving them a unique honor as a way of saying thanks: Personnel from the Highland City, Medulla and Willow Oak stations can name the two 8-foot albino reticulated pythons they rescued.
"I can't thank them enough for coming out here and saving our animals," HCFR quoted Havranek as saying. "I don't know what we would have done with them. There are no words to express how grateful we are."