FL Lottery warns of Mega Millions scam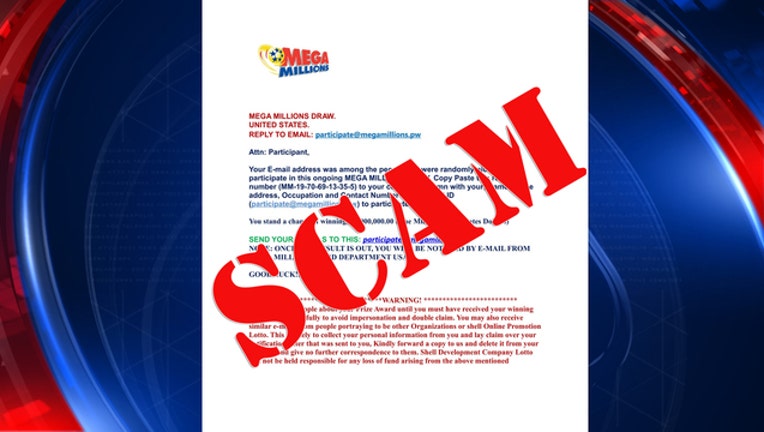 article
TALLAHASSEE, Fla. - The Florida Lottery is warning residents that a Mega Millions email that people are receiving telling them they may have won money is fake.
Lottery officials say the email features the Mega Millions logo as part of the letterhead and says that the recipient of the email has been randomly selected and may have won $1 million.
MORE: Phishing scam targets Netflix users
The email asks for information about the recipient in order to participate, but lottery officials warn that there is no such contest and no one can win a prize unless they have purchased a Mega Millions lottery ticket.
The email also warns people not to share the information with others to avoid double claims, lottery officials say.
Lottery officials say people should not respond to this email and should not provide any information about themselves.
Players will never be asked to transfer funds to secure their winnings for Mega Millions or any other game, Florida Lottery officials say.
Anyone who wants to report a lottery scam should contact: 850-487-7730.