Flames at Clearwater home spread to car, neighboring house, firefighters say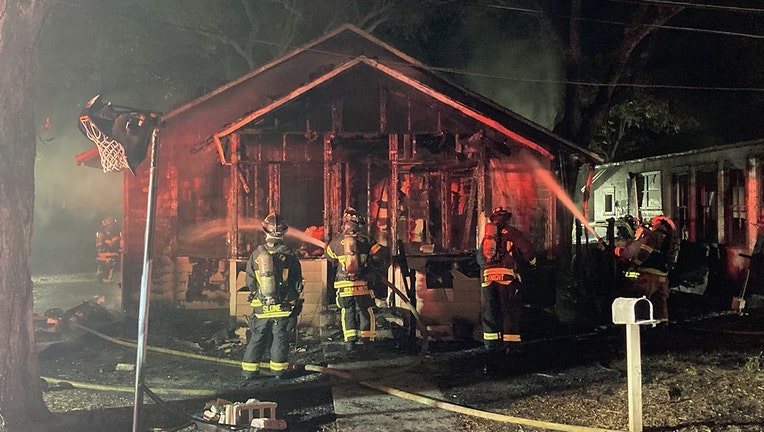 article
CLEARWATER, Fla. - Two Clearwater homes and vehicles were damaged following a fire early Monday morning.
According to Clearwater Fire & Rescue, they responded to a house fire – at 1006 Jones Street – around 4:16 a.m. When firefighters arrived, they said the house was fully engulfed in flames, which spread to a vehicle on the side of the house.
Then, the flames reached the house next door. The neighbor safely evacuated, officials said.
As of a news release sent before 6:30 a.m., firefighters said they were unable to safely search the home at 1006 Jones St. No injuries have been reported yet.
READ: Clearwater Marine Aquarium announces passing of Hemingway the dolphin
The cause of the fire remains under investigation.