Flooding closes Hillsborough Avenue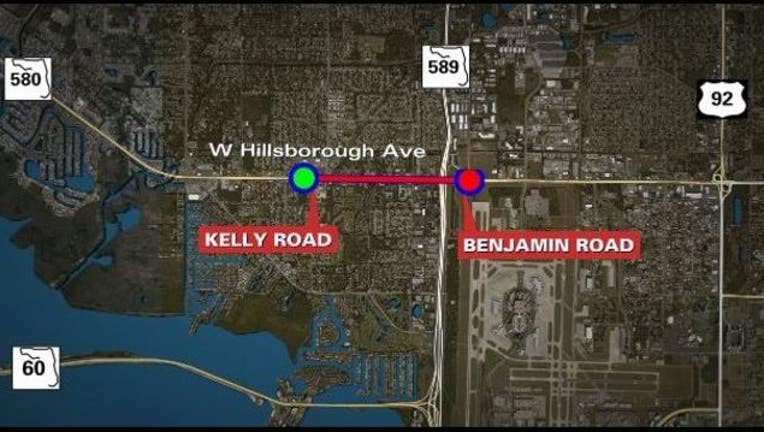 A section of Hillsborough Avenue is back open this morning, after heavy flooding closed it Saturday night.
The section was more than a mile long, between Kelly Road and Benjamin Road, just past the Veterans Expressway.
Even though the road is back open,  drivers are told to be cautious because there is still water on the surface.