Florida beachgoers accused of leaving pit bull puppy in hot car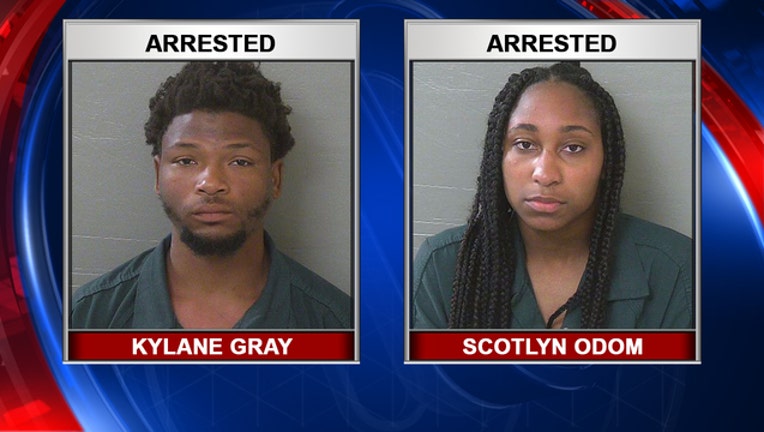 article
PENSACOLA, Fla. (AP) - Authorities say two people have been arrested after leaving their a pit bull puppy in a car at a Florida beach.
The Pensacola News Journal reports that 21-year-olds Kylane Gray and Scotlyn Odom are charged with animal cruelty. An Escambia County Sheriff's Office arrest report says a woman leaving Casino Beach in Pensacola saw the dog in the car Sunday afternoon. It says she waited about 15 minutes for an owner to arrive before calling authorities.
The responding deputy noted the car's windows were cracked and a group of people were squirting water onto the dog. Odom and Gray then arrived and told authorities they were the owners. They said they left to shower and get the dog water, though neither had water with them. The dog was seized by animal control.
The animal control officer said the dog would have been in distress if it was left in the vehicle any longer. The arrest report states the temperature inside the vehicle was around 109 degrees. The puppy is now under the care of animal control.