Florida county jokingly 'warns' forecaster to stay away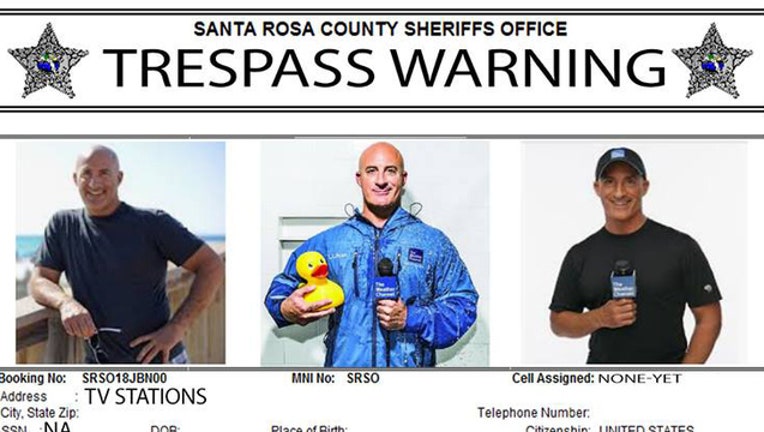 article
MILTON, Fla. (AP) - A Florida county threatened by Hurricane Michael is jokingly warning a television meteorologist to stay away.
The Santa Rosa County Sheriff's Office posted a tongue-in-cheek trespass warning on Facebook for The Weather Channel's Jim Cantore. Cantore is usually on the scene of major storms.
The office wrote: "Everyone knows what's in store when Jim Cantore shows up. So we issued a little notice. lol."
The "warning" provides special conditions for "non-business related visits only," preferably during the winter.