North Port Police Department hopes to win money for K-9 unit
NORTH PORT, Fla. - K-9 officers are valued members of the force and treated as members of the law enforcement family and now the public now has a chance to help protect them. The biohazard and trauma cleanup company Aftermath Services is giving out a total of $15,000 in grants to first responder agencies' K-9 units.
RELATED: New bill increases penalties for crimes against Florida police K-9s
The North Port Police Department is one of 800 agencies nationwide that applied for the Aftermath K9 Grant.
"They're a huge part of our team," Josh Taylor, North Port Police Department Public Information Officer said. "I mean, they're constantly called to more so than anything, find people. I just can't imagine a police department without them."
The North Port Police Department has five K-9s. Taylor said the dogs sniff out drugs, help find missing people and are also used at the Braves spring training facility.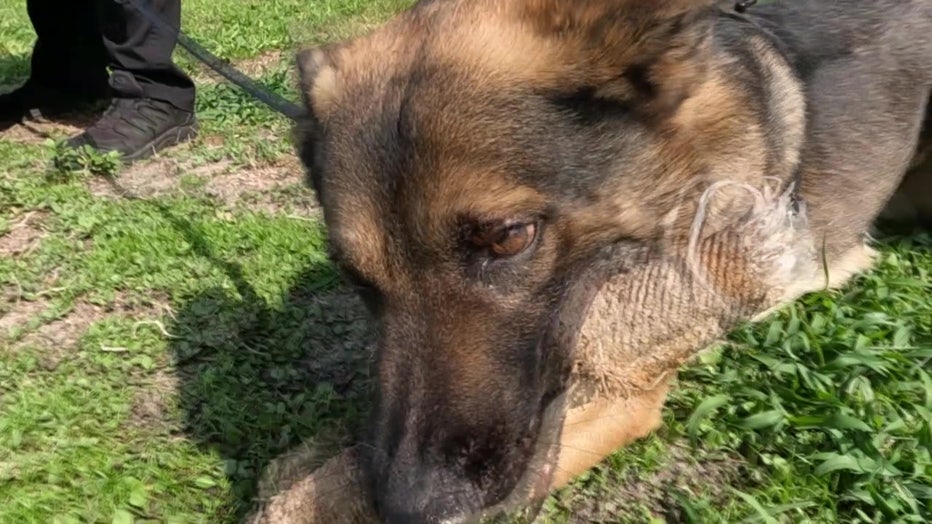 The North Port Police Department applied for the Aftermath K9 Grant.
"North Port has 104 square miles, much of it undeveloped. So, the utilization of them to find missing elderly folks, people with dementia, kids, I mean, it's a huge tool in our toolbox," he explained.
READ: Watch: Family dog scares off black bear from New York home
"This is a great opportunity for us to highlight our K-9 team and our department and interact with the community a little bit. You know, I think it's always important that if there are financial opportunities out there for us, and us trying to be good stewards of the tax dollar, why not just make a run for it," Taylor said.
Anyone can vote once a day per device through June 5 on Aftermath's website. The agencies are split into four tiers based on how many sworn employees they have. North Port is competing against 151 other agencies in tier three with between 51 and 100 sworn employees.
"We hope they vote for us, or whoever they think is appropriate, but it is a really good opportunity to kind of interact with our folks," Taylor shared.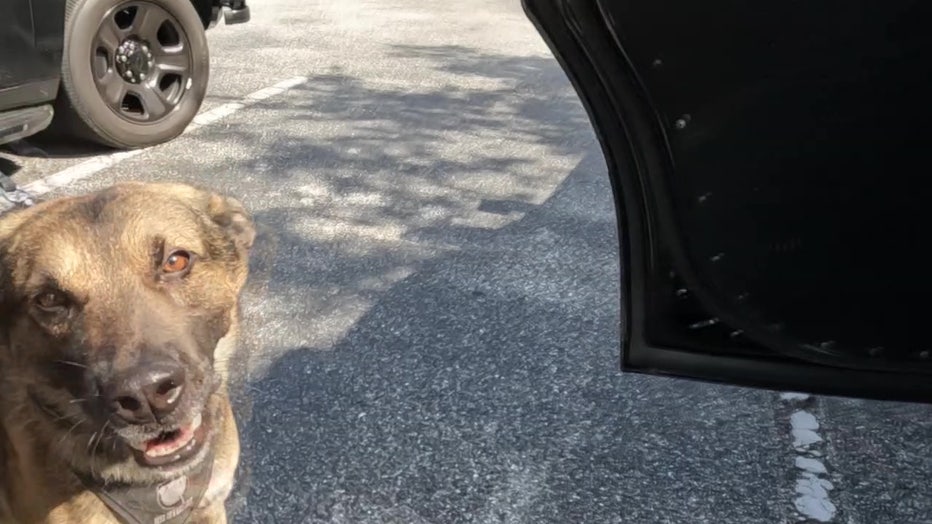 K-9 officers are members of the law enforcement family.
He said they would use the money for the K-9's vet care, food and to repair K-9 training equipment that vandals damaged earlier this year. 
First place in each tier wins $2,500, second place gets $1,000 and honorable mentions get $250. According to Nicole Hagstrom, the money comes from the company, Aftermath Services LLC. She said a total of 54 responder agencies entered across Florida this year. 
"Aftermath is committed to helping families and supporting first responders," Hagstrom explained.  "This initiative allows the company to show their support and allows them to give back to the everyday heroes."
The Hernando County Sheriff's Office, the Hardee County Sheriff's Office, the Temple Terrace Police Department and the Bradenton Police Department are also competing.
Winners will be announced on June 7.