New bill increases penalties for crimes against Florida police K-9s
TAMPA, Fla. - This week Governor DeSantis signed a measure that will increase criminal penalties for harming, harassing, or willfully resisting an animal working with police officers, firefighters, or search and rescue teams.
HB 1047 increases the criminal penalty for maliciously touching, striking, or causing bodily harm to a police, fire, or search and rescue canine or police horse from a first-degree misdemeanor to a third-degree felony.
"Those dogs, they are fearless. They go in there, they put themselves in between the officer and the bad guy," Lake Wales Deputy Chief David Black said.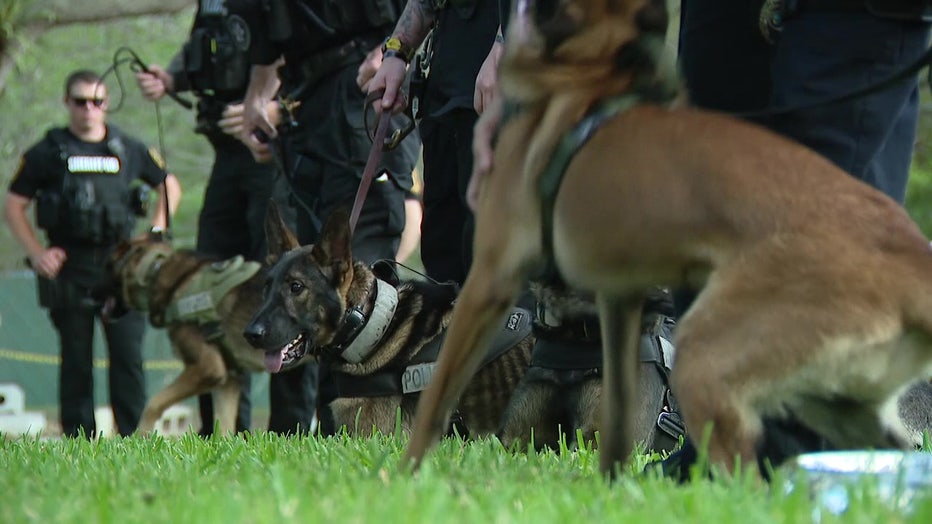 File: K-9 handlers see police dogs as essential parts of the team.
K-9 handlers say they applaud the bill because these dogs are often the first line of defense and risk their lives to save them.
RELATED: Police dogs in Florida will soon have added protection in crimes committed against them
"They're an officer just like we are. So, they deserve the same rights that we get," K9 Cpl. Wes Ducheney with Pinellas Park Police Dept. said.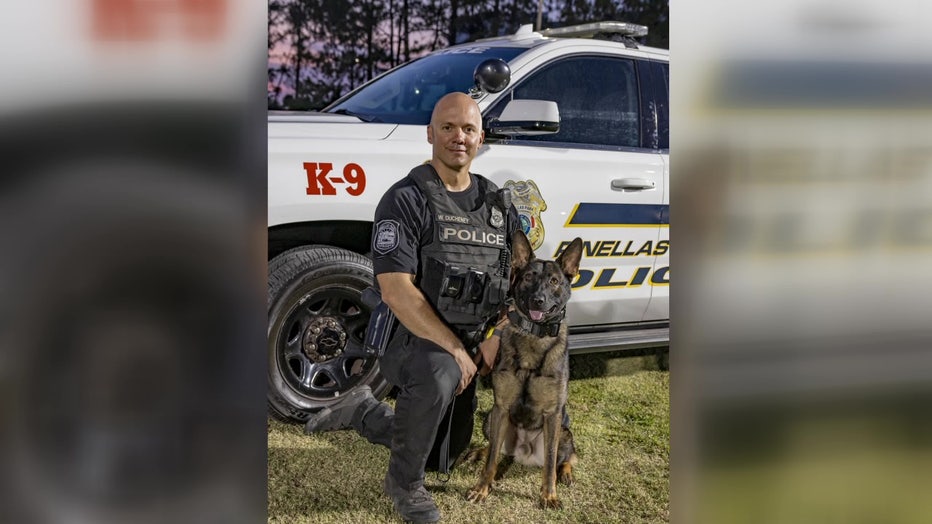 File: K9 Cpl. Wes Ducheney says dogs are officers too.
Police dogs complete hundreds of hours of rigorous training and don't hesitate to risk their lives, like Lake Wales K-9 Officer Max who was shot and killed last year while tracking down a suspect during a call.
READ: It's official: Florida Gov. Ron DeSantis is running for president
"In this case, Max gave his life for Officer Joyner and the other officers that were on scene. He saved four officers that day. He really did. And we will forever be grateful. And it still makes us sad every time we think about it," Black said.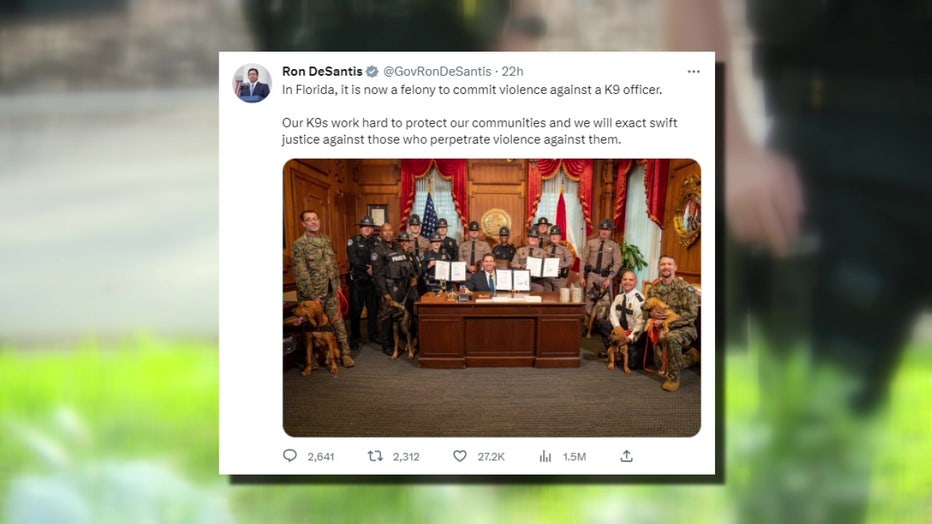 File: HB 1047 will increase criminal penalties for crimes against police animals.
The bill also increases from a second- to a first-degree misdemeanor the penalty for maliciously harassing, teasing, or interfering with a police, fire, or search and rescue canine or police horse.
"Florida's K-9s play heroic roles in responding to emergencies, apprehending criminals, and keeping our communities safe," Governor Ron DeSantis said in a release. "In Florida, back-the-blue includes supporting our K-9s that fearlessly protect their handlers and use their unique skills to help people in ways that humans cannot. If criminals choose to intentionally harm these animals, the penalties must be harsh."
The measure goes into effect Oct. 1, 2023.