Florida has lower obesity rate than most states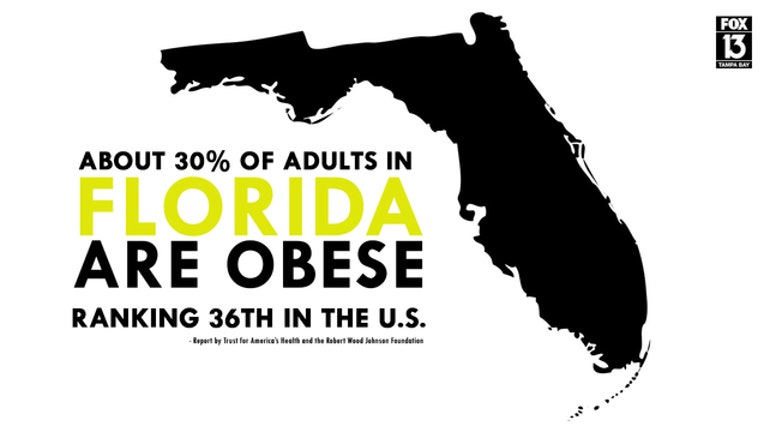 article
MIAMI (AP) - A new report shows Florida has a lower adult obesity rate than many other states.
Just under 30 percent of adults living in Florida are obese, ranking the state 36th in the U.S. The report was released Thursday by Trust for America's Health and the Robert Wood Johnson Foundation.
West Virginia has highest rate with 38 percent, and Colorado the lowest with 22.6 percent.
No state had a statistically significant improvement in its obesity rate over the past year. The report says Iowa, Massachusetts, Ohio, Oklahoma, Rhode Island and South Carolina saw their adult obesity rates increase significantly between 2016 and 2017.
Health experts say obesity drives an estimated $149 billion annually in health care spending and an extra $66 billion in lowered economic productivity.