Florida man gets 2 years of house arrest for fatal DUI crash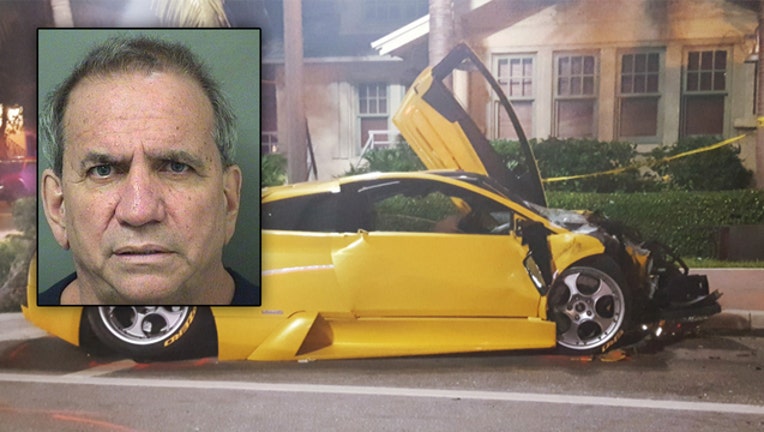 article
WEST PALM BEACH, Fla. (AP) - A Florida man won't go to prison for drunkenly crashing his Lamborghini into an SUV and killing an 82-year-old Uber driver.
News outlets report 62-year-old Roger Wittenberns was sentenced Tuesday to two years of house arrest and was ordered to pay $20,000 to the victim's family as part of a deal. Wittenberns pleaded guilty to DUI manslaughter and DUI with property damage.
Authorities say Wittenberns left a Delray Beach restaurant in September 2016 and crashed his bright yellow Lamborghini Murcielago into J. Gerald Smith's Buick Enclave. Officials say he had been going at least 75 mph (120 kph) in a 35 mph (56 kph) zone.
Assistant State Attorney Danielle Sheriff read a letter written by Smith's children during Tuesday's sentencing. They said they miss "his voice, his laughter and his joy," reports the Palm Beach Post.
"The fact is Gerald Smith died while driving Uber to help pay for medical bills of his now widow. His age and health had no influence on his death. Only the actions of Roger Wittensberns," Sheriff read.
Wittenberns' blood-alcohol content tested at 0.15 percent. Florida law considers a driver impaired at 0.08 percent. Wittenberns founded a company that owns several health clubs.