Florida man wanted for murder could be 'anywhere'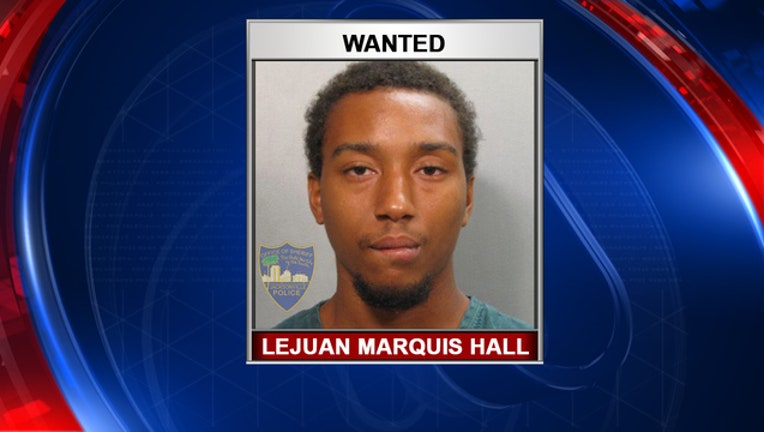 JACKSONVILLE, Fla. - A Jacksonville man who is suspected of fatally shooting another man is now on the run, deputies said. 
Jacksonville deputies are searching for 22-year-old Lejuan Marquis Hall, deputies say. He has an active warrant for murder and possession of firearm by a convicted felon. Deputies say Hall shot the victim five times before fleeing the scene and is considered to be armed and dangerous.
Deputies did not indicate when the crime occurred, but said he could be "anywhere." Hall is described as a black male, 5'10 feet tall, and weighs 155 pounds. 
Anyone with information on Hall's whereabouts is asked to contact the Jacksonville Sheriff's Office at 904-630-0500 or call 911.