Florida Missing Child Alert canceled for 1-month-old girl from Gainesville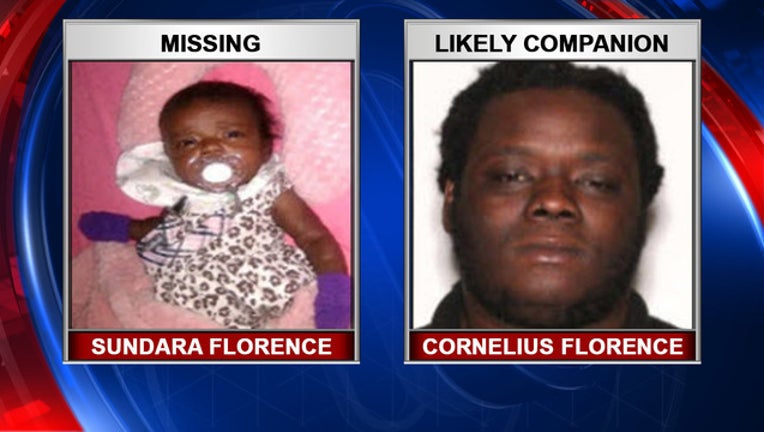 GAINESVILLE, Fla. (FOX 13) - A statewide alert that was issued to help find a 1-month-old from Gainesville has been canceled.
Alachua County deputies were searching for Sundara Florence, who was last seen Monday morning in the 900th block of SW 62nd Terrace. 
According to the Florida Missing Child Alert, she may have been with a 28-year-old man named Cornelius Florence, but officials did not disclose the relationship between the two.
The circumstances leading up to Sundara's disappearance were unclear, but officials say the alert was canceled and the case has been resolved.