Florida Republicans speak out against migrant family separation policy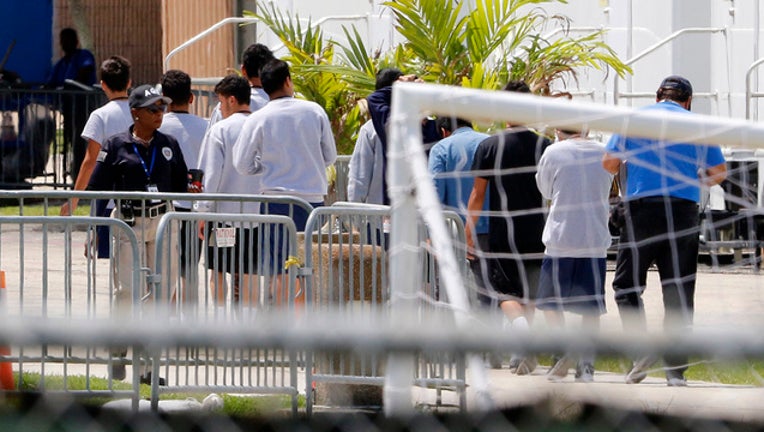 TAMPA (FOX 13) - Republican leaders across the state of Florida are opposing President Trump's zero-tolerance policy, which has significantly increased the number of migrant families separated at the border. 
Republican Congressman Ron DeSantis, a close ally of President Trump, drew applause when he spoke out. "If someone's coming illegally, my view would be I'd keep the family together and repatriate them back as a family unit," he said. 
Republican Senator Marco Rubio also opposes the separation of families, as do Governor Rick Scott and Tampa Bay area Republican congressmen Vern Buchanan, Gus Bilirakis, Dennis Ross, and Tom Rooney.  
"I believe families should stay intact, and that children should always be treated with dignity, respect and sensitivity. The safety of children who have been brought to our country, regardless of circumstances, is of paramount concern. I also believe in the rule of law, which is why I am working on legislation that will keep families together and address other immigration issues this week," said Congressman Bilirakis.
"Children should not be separated from their parents at the border," said U.S. Rep. Vern Buchanan. "Enforce the laws, secure the border. Keep families together during the review process and expedite the judicial ruling."
Senator Rubio, meanwhile, said the approach of the Obama and Trump administrations are both unacceptable. "The current situation at the border is the result of a choice between the only two options current law and federal court mandates allow: The Obama administration approach of releasing adults who illegally entered with children, which turned our border into a magnet for illegal immigration and traffickers looking to exploit vulnerable migrants; and the current approach of detaining parents, which divides families - something everyone says they want to avoid. Neither is an acceptable approach. Therefore, Congress must act to legally allow families to be held together pending their hearing, and to provide funding for the creation of family facilities and for expediting the process of adjudicating illegal entry and asylum. While this third option is not perfect, it is far better than incentivizing future illegal immigration or separating children from their parents," he said. 
Governor Scott criticized the separation of families in a letter to the federal government regarding a detention center in Homestead – the same one that denied entry to Sen. Bill Nelson yesterday.
"Recently, we received unconfirmed reports that this facility is now potentially holding children who have been forcibly removed from their families as a result of President Donald Trump's zero-tolerance policy toward illegal entry into the United States," Scott wrote. "I have been very clear that I absolutely do not agree with the practice of separating children from their families. This practice needs to stop now."
LINK: Read Gov. Scott's full letter (PDF)
Senator Nelson had already joined his fellow Democrats in calling for an end to what he termed an "inhumane" policy of separating detained children from their parents at the border.
Scott is challenging Nelson for his seat in the Senate this fall.