Florida zoo: Oldest female jaguar in US dead at 22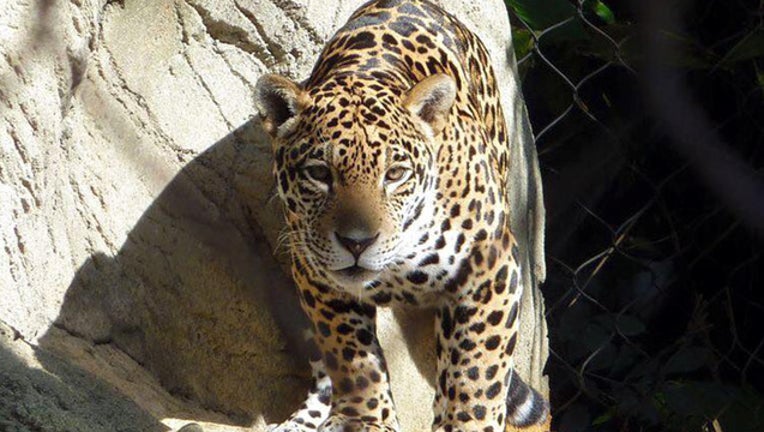 article
WEST PALM BEACH, Fla. - Florida zoo officials say the oldest female jaguar in zoo captivity in the United State has died at the age of 22.
The Palm Beach Zoo said Nabalam was diagnosed with kidney problem in January and underwent a medical procedure Thursday that showed she had terminal cancer and had masses in her uterus, and cysts on her ovaries.
Zoo officials said they didn't want her to live in excruciating pain or risk a potentially fatal surgery and decided not to wake her from the anesthesia.
"She was beloved by many, and all of her keepers and associated staff had a chance to say their goodbyes," said Jan Steele, our director of wildlife care and conservation.
Treatment would have required extensive surgery, and due to Nabalam's age, the risk was worse.
The median life span expectancy for jaguars is 17.8 years, which she exceeded by over five years. Nabalam was born on May 20, 1995.
Steele said Nabalam also has 16 living descendants and is responsible for producing 3.2 percent of the 121 jaguars currently living in zoos in the US and 11 percent of the 149 jaguars found in zoos throughout North America.
She has a 12-year-old daughter, Izel, who currently lives at the zoo.
The Associated Press contributed to this report.