Florida's first snow park officially opens in Pasco County
DADE CITY, Fla. - It was a very rare snow day for Floridians as the state's first outdoor snow park opens Friday, Nov. 20.
"Snowcat Ridge is this crazy almost fantasy-like idea that's become reality," said Winston McDaniel, a park spokesperson.
There are three main attractions: an alpine village where you can buy food, drinks and souvenirs, an arctic Igloo with real snow inside, and the 60-foot-tall, 400-foot-long snowy slopes. 
Riders tube down the hill in either a single, double, or family-sized tube at speeds that can hit almost 30 miles an hour.
"It is quite cool as your sliding down you feel the coolness of the ice it gives that wintry feel," McDaniel said.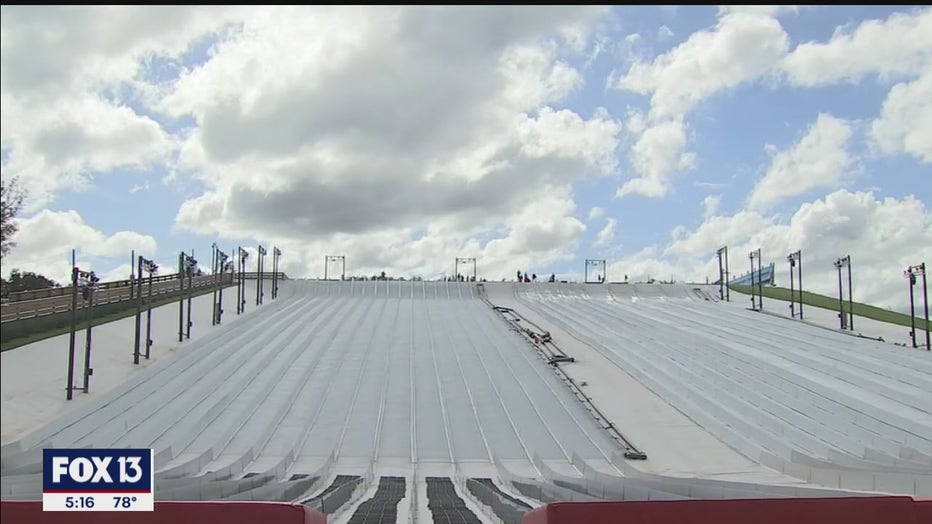 Benjamin John was quick to hit the slopes. He's 12 and said, "It was faster than I thought it would be and more exciting."
Snowcat Ridge is the only outdoor snow park in the state of Florida. It will be open seasonally. Those exact dates will depend on weather and temperatures.
Admission tickets can be purchased on the Snowcat Ridge website.
Ticket prices are $5 more at the box office.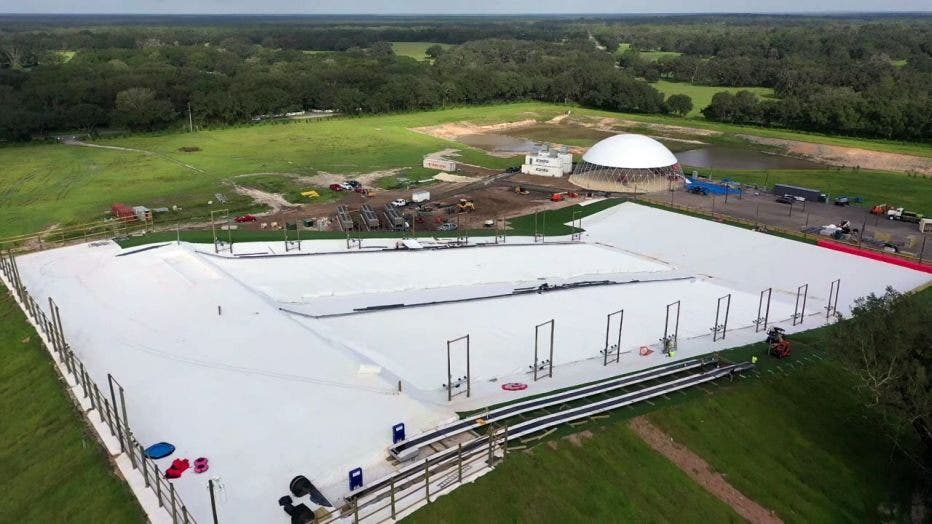 Construction has been underway for months.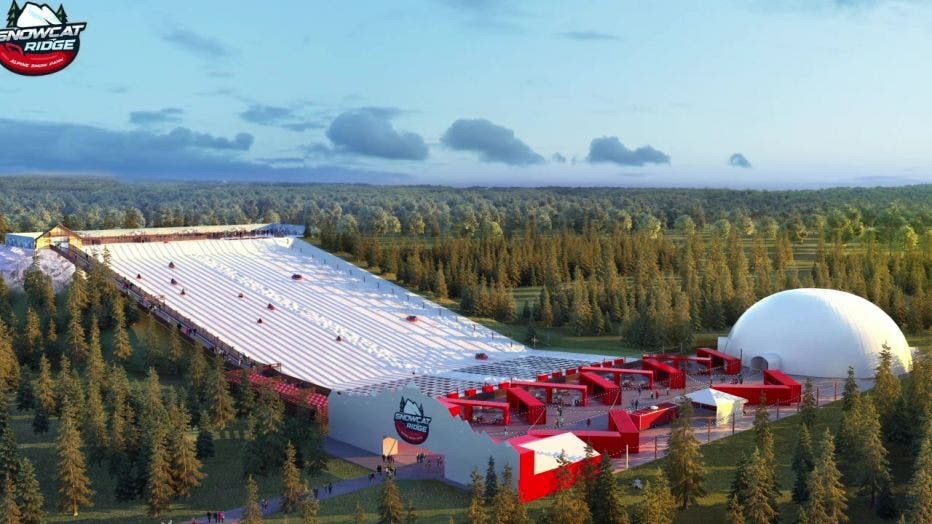 Rendering courtesy Snowcat Ridge
General admission includes two hours of snow tubing and access to the Arctic Igloo and Alpine Village all day until the snow park closes. There is an unlimited snow tubing ticket option.
According to the park's COVID-19 safety plan, all guests and staff are required to wear masks where social distancing is not possible. They also must pass a temperature check before entering the park. Their full plan can be viewed here.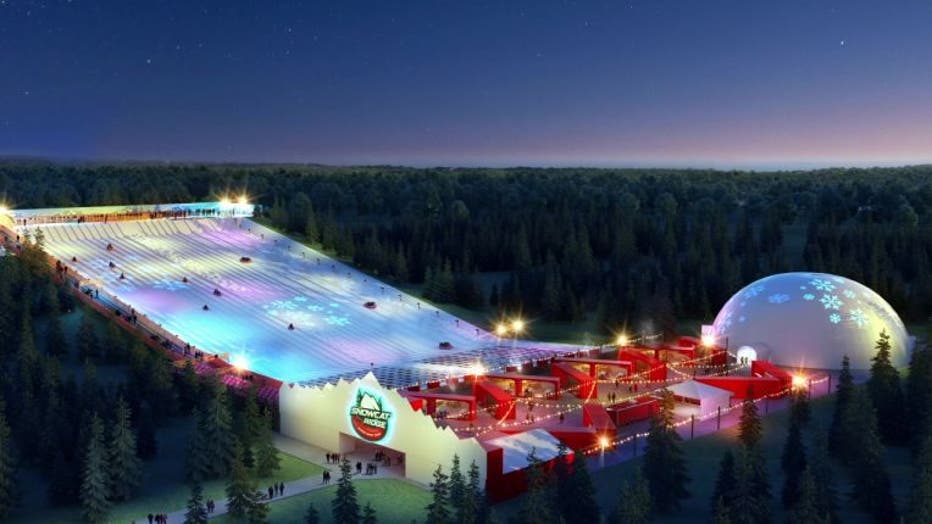 Rendering courtesy Snowcat Ridge